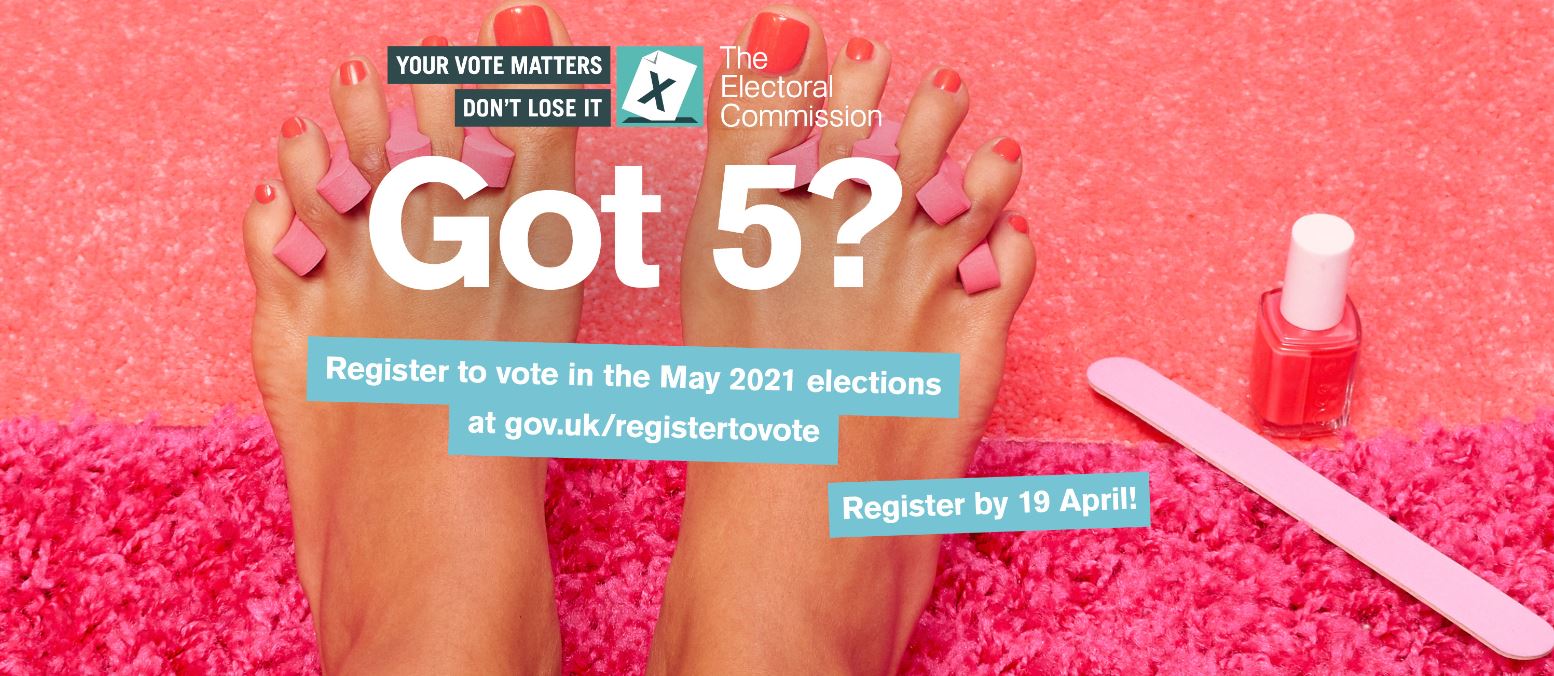 Only days left to secure your vote for forthcoming elections
Everyone aged 18 and above has only days left to secure their vote for next month's important local elections.
Voters will go to the polls on Thursday 6 May to elect a Councillor for 18 of St Albans City and District Council's 20 wards.
There will also be elections for Hertfordshire County Council and the Hertfordshire Police and Crime Commissioner.
In order to vote in in these elections, residents must be on the electoral register at their current address by midnight on Monday 19 April.
It only takes a few minutes to register online at  https://www.gov.uk/register-to-vote.
Amanda Foley, Electoral Registration Officer for St Albans City and District, said:
Time is fast running out for people to make sure they can take part in these elections.

The elections allow you to make your voice heard and have a say on who represents you on a wide range of issues. If you're not registered by 19 April, you simply won't be able to vote.
In addition to the elections listed above, there will be by-elections for District Council seats in the Harpenden East and Harpenden South wards following the resignation of two sitting Councillors.
There will also be a by-election in the Colney Heath ward of Colney Heath Parish Council and a referendum in the Sandridge Parish Council area for its proposed neighbourhood plan.
If you were eligible to vote in the 2019 General Election and your details have not changed, you will still be registered to vote. If in doubt, check your details by calling the Council's registration office on 01727 819294.
Anyone who has difficulty registering online can obtain a paper copy of the registration form. This can be requested by email to elections@stalbans.gov.uk or by phone to the number above.
Voters have a range of options for casting their ballot – by post, in person or by appointing someone they trust to vote in their place, known as a proxy vote.
The deadline to apply for a postal vote is 5pm on Tuesday 20 April, and for a proxy vote, the deadline is 5pm on Tuesday 27 April.
For information on how to apply to vote by post or by proxy, go to www.electoralcommission.org.uk/voter.
St Albans City and District Council has 58 Councillors who serve staggered four year terms with around a third of the seats coming up for election in three out of each four year cycle. There are no Councillors up for election in the Sandridge and Colney Heath wards this year.
Hertfordshire County Council has 78 Councillors that are elected every four years with 10 seats in St Albans City and District.
Details of candidates who are standing and further information about the elections are available here: https://www.stalbans.gov.uk/elections-thursday-6-may-2021.
Contact for the media:
John McJannet, Principal Communications Officer: 01727-819533;  john.mcjannet@stalbans.gov.uk.