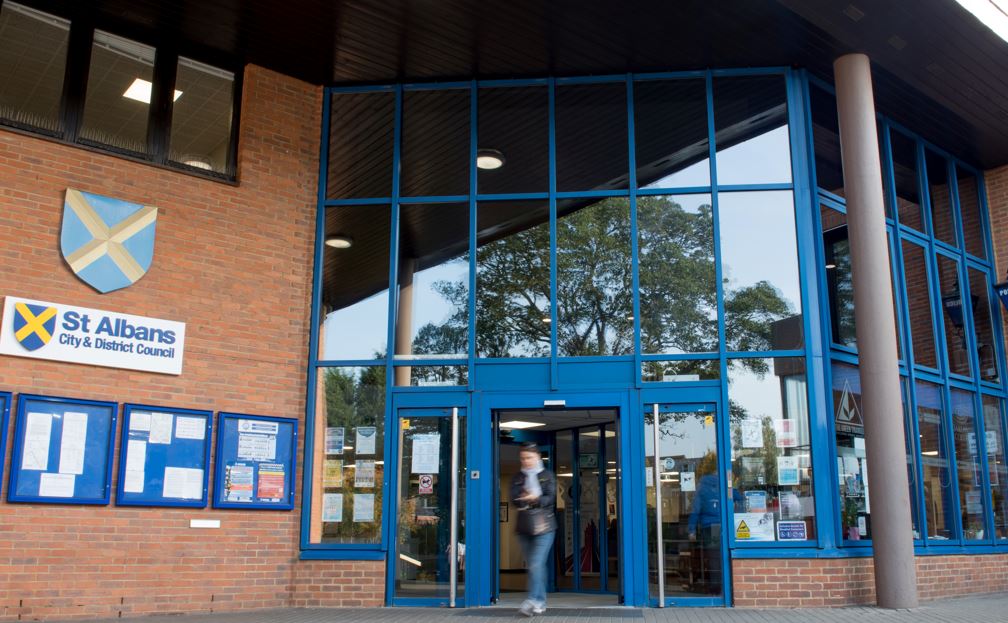 Parish and Town Councils in St Albans District to be reviewed
A review of how local communities in St Albans District are governed is to be undertaken next year with residents being asked to give their views.
The review will examine if governance arrangements at parish and town council level can be improved to better reflect local identities and serve communities more effectively.
Among the issues that will be considered are whether there is a need to create a new parish or town council or alter the number of wards and councillors of existing ones.
The review, which will be undertaken by St Albans City and District Council (SADC),  will also look at whether the boundaries of the existing nine parish and town councils need to be changed.
A public consultation will start early next year with people able to give their views by email or letter.
SADC's Policy Committee agreed to the community governance review at its meeting on Thursday 4 November.
Councillor Chris White, the Committee's Chair, said afterwards:
The review is intended to ensure that residents across the District are represented in the best possible way on parish and town councils.

These councils have a wide range of important responsibilities which can include allotments, street lighting and managing parks and open spaces. They can also have great influence on decisions taken elsewhere.

They have some tax raising powers, organise events for their communities such as street festivals and create neighbourhood plans that help shape major planning decisions.

Communities change over time and it is vital that parish and town councils continue to reflect trends and have a real identity.

The community governance review will explore whether changes need to be made to ensure our parish and town councils continue to be effective representatives of their residents and have appropriate boundaries.

Decisions on this will be taken after consultations with the parishes, residents and all political groupings with all the feedback being considered before any changes are proposed.
The consultation is scheduled to run from Tuesday 4 January to Thursday 31 March 2022 with a report proposing recommendations going to the June meeting of the Policy Committee.
A further period of consultation on any proposed changes will take place between Friday 1 July and Friday 1 September 2022.
Final recommendations will be made to Full Council in December next year with any changes taking effect at the May 2023 parish and town council elections.
The councils involved are: Colney Heath Parish Council, Harpenden Rural Parish Council, Harpenden Town Council, London Colney Parish Council, Redbourn Parish Council, Sandridge Parish Council, St Michael Parish Council, St Stephen Parish Council and Wheathampstead Parish Council.
Councillor contact: Councillor Chris White, Leader and Chair of the Policy Committee: cllr.c.white@stalbans.gov.uk; 01727 845300.
Contact for the media:  John McJannet, Principal Communications Officer: 01727 296130; john.mcjannet@stalbans.gov.uk.