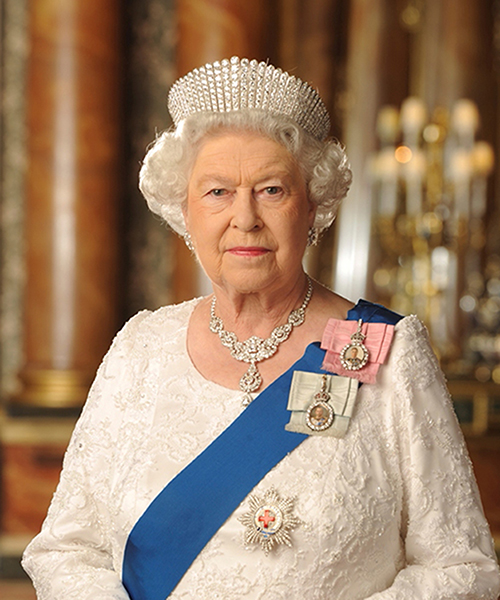 People can lay floral tributes to the Queen at an area beside the Cathedral
People wanting to pay their respects to the Queen can lay a floral tribute at a special area set aside by the Cathedral.
Flowers and messages can be left near the western entrance, off Romeland, facing the Abbey Orchard.
The University of Hertfordshire is staging its graduation ceremonies nearby so people are asked to be mindful of that.
A book of condolence has been placed at the Civic Centre so residents can write tributes to the Monarch and reflect on her lifetime of service to the country.
The Civic Centre, in St Peter's Street, will be open on Monday from 8.45am to 5.00pm throughout the week except Friday when it closes at 4.30pm.
There is also a book of condolence open at the Cathedral which can be found in the Lady Chapel near the main entrance.
There are online books of condolence organised by Buckingham Palace which can be found here and one on the Lord Lieutenant of Hertfordshire's website here.
As a mark of respect, the Union flag is being flown at half-mast at the Museum + Gallery and the Alban Arena.
The Mayor of the City and District of St Albans, Councillor Geoff Harrison, has spoken of his sadness following the news of the death of the Queen. 
He said:
The Councillors and officers of St Albans City and District Council are deeply saddened at the news of the death of Her Majesty, a sadness that will be shared by people right across the District as we remember with affection and gratitude her life and long service.
Councillor Chris White, the Council Leader, said:
First of all, this is a time of great personal sadness for the members of the Royal Family, and my thoughts and prayers are with them.

Her Majesty the Queen devoted her long life to public service, as she promised when she came to the throne.

For most of us, she has always been here, representing a sense of continuity with the past through seven decades of profound social change. She fulfilled this duty with dignity and grace, sustained by her deep religious faith.

There will be many people with personal memories of meeting her who will be remembering her and others who never did, but who nevertheless feel that someone significant in their lives has gone. May she rest in peace.
The Council is operating as normal while paying due respect to the Queen and being sensitive to the national mood.
All our services are unaffected and the Charter Market will be held on Saturday and Wednesday.