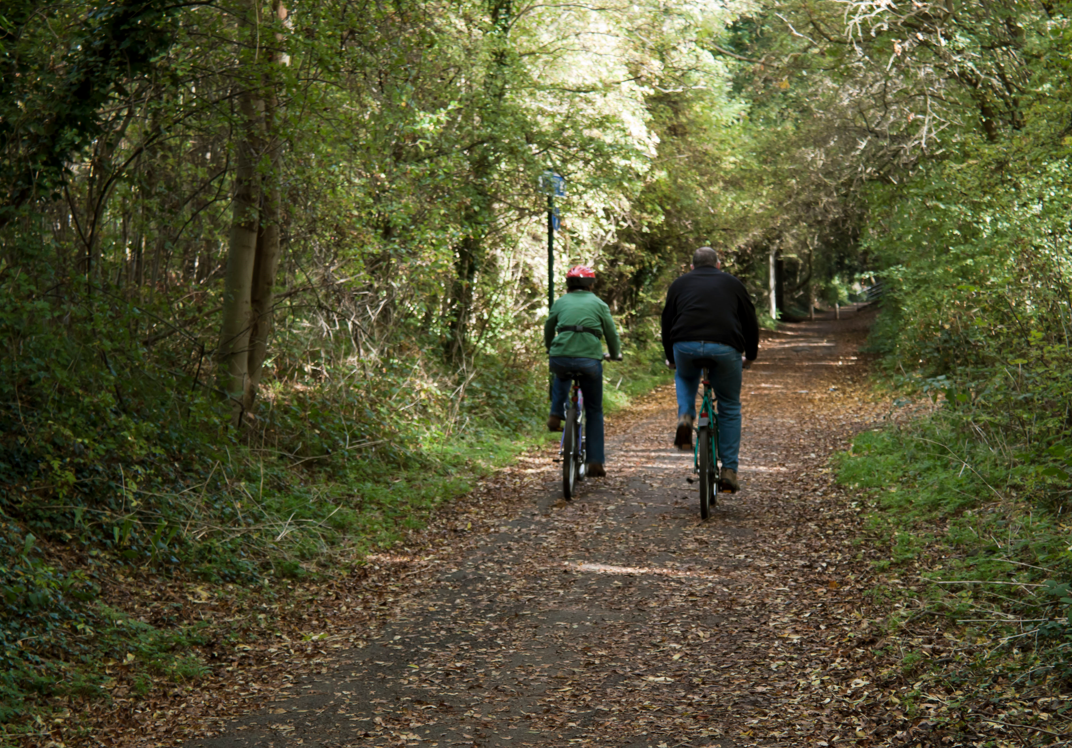 Plan to enhance active travel is approved
A long-term plan to create better cycling and walking routes in St Albans District and encourage active travel has been agreed.
St Albans City and District Council (SADC) has been working with Hertfordshire County Council, the highways authority, on the project.
The two Councils have now produced a Local Cycling and Walking Infrastructure Plan (LCWIP) which prioritises high-demand routes that could be enhanced.
The aim is to develop cycling and walking networks over a 10-year period to increase active travel and reduce the number of trips people take by car.
This is in keeping with SADC's commitment to tackle the climate emergency and make the District carbon neutral by 2030.
As well as reducing congestion and air pollution, cycling and walking can also boost air quality, physical health and mental wellbeing.
The plan was subject to intensive public consultation, including a series of workshops, with the schemes to be designed in detail and implemented once funding has been identified.
SADC's Planning Policy and Climate Committee approved the LCWIP at its meeting on Tuesday 12 September.
Councillor Chris White, the Committee's Chair, said after the meeting:
The creation of this plan is a significant moment as we seek to make major improvements to our cycling and walking networks.

It is now up to the Government, which has urged local authorities to devise these plans, to provide the necessary funding which will need to be substantial.

Last year we opened our St Albans Cycle Hub at the Cottonmill Community Centre, offering bike repairs, servicing, and training to make cycling in the District more attractive

This plan is a further effort to get people out of their cars and to journey by foot and bike instead. Active travel is good for the environment and it is good for people's physical and mental health, too.

We already have outstanding cycling and walking pathways in the District such as the Green Ring, the Alban Way and the Nickey Line, but our ambition laid out in the plan is to have much more.

One of the issues that came up during the consultation was the need to ensure our villages, not just the larger communities, are well served with cycling and walking routes and we will seek to do that.

I'm sure our residents will welcome this step forward and we will continue to consult with them as the work progresses on delivering improved routes as well as drawing up detailed plans.
Among the groups that helped shape the final proposals were the St Albans Cycle Campaign and the Ramblers Association as well as County, District and Parish Councillors.
A priority list of more than 20 schemes across the District were drawn up along with the estimated cost of making improvements such as segregated cycleways, pedestrian crossings and traffic calming measures.
Detailed designs for the routes will be put forward once funding has been obtained.
The LWCIP including the priority list can be viewed here.
Picture: cyclists on the Alban Way.
Contact for the media: John McJannet, Principal Communications Officer: 01727-819533;  john.mcjannet@stalbans.gov.uk.