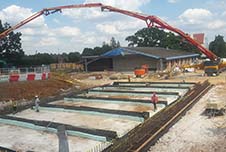 Plans for Rothamsted Park improvements
Plans to make environmentally-friendly improvements to Rothamsted Park in Harpenden have been submitted for approval.
Under the proposals, soil excavated during the redevelopment of the swimming pool and sports centre buildings will be retained at the park.
It will be used to contour a nearby football field and enhance the playing surface to encourage greater community use.
The soil will also help strengthen flood defences by improving the area's natural drainage. 
An estimated 10,000 cubic metres of organic material will be excavated from the development site.
It was originally planned to transport it by a fleet of lorries to a landfill tip. That would have resulted in 1,500 heavy vehicle journeys.
The new plan is more environmentally-friendly and in keeping with St Albans City and District Council's commitment to reducing emissions.
The Council is creating new £18.8 million leisure and cultural centres at the park on the site of the existing buildings. Work started earlier this year with the centres scheduled to open in early 2021.
An application to allow the new use of the soil has been submitted to the Council's planning department and will be considered by a Committee later this year.
Residents, businesses and community groups can study the proposals and comment on them, using reference number 5/2019/1828 on the Council's planning portal: planningapplications.stalbans.gov.uk/planning.
The feedback will be analysed before any decision is made on whether planning permission should be granted.
Councillor Robert Donald, Portfolio Holder for Property, Commercial and Development, said:
The plan to keep soil in the park rather than transport it elsewhere is a major and welcome change to the redevelopment works.

It will avoid hundreds of lorry journeys to and from the park and prevent the soil from being thrown away into a landfill site.

By retaining it, we will be reducing emissions, cutting down on traffic and making significant long-term improvements to the park.

We have said tackling the current climate emergency is a top priority for our Administration. These construction changes demonstrate how our goal of making the Council carbon neutral by 2030, reducing vehicle emissions and improving local air quality can actually be achieved in practice.

I urge anyone interested in these issues to look at the proposals in detail online and let their views be known.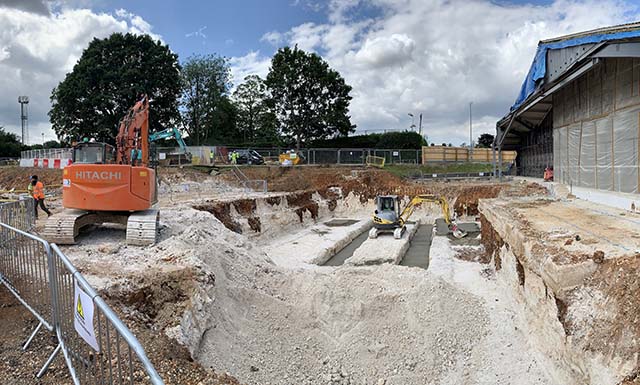 Councillor contact:
Councillor Robert Donald,
Portfolio Holder for Property,
Commercial and Development for St Albans City and District Council
Email: cllr.r.donald@stalbans.gov.uk
Tel: 01727 841647.
Contact for the media: 
John McJannet,
Principal Communications Officer
Tel: 01727 296130
Email: john.mcjannet@stalbans.gov.uk.