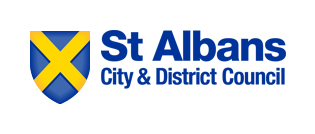 £300,000 award to improve planning service for residents
A £300,000 grant has been awarded to St Albans City and District Council's planning team for an important digital project.
The money will fund a website service that will make it easier for residents and developers to deal with planning issues.
The new software will reveal automatically whether planning permission is required for proposed works.
It will also spot errors in an application before it is submitted to avoid potential delays.
In addition, the funding will allow a link to be set up to an existing automatic-validator that checks the many documents that need to be provided for different planning applications.
This will reduce the hours the Council's planning staff spend on validating applications, allowing them to dedicate more time to dealing with complex planning enquiries,
The grant is from the Planning Software Improvement Fund, run by the Department for Levelling Up, Housing and Communities.
Councillor Chris White, Leader and Lead Councillor for Planning, said:
We have one of the busiest planning teams in England with around 3,500 planning applications made every year.

Making an application can be a complicated and frustrating task, but this new service will iron out the mistakes that applicants sometimes make and that can lead to hold ups.

We are committed to reducing delays and ensuring planning and other services are as customer friendly and cost effective as possible.

I am pleased that we have been awarded funding to enhance our website service. With our finances under so much pressure, it is important that we continue to seek funding wherever possible.
Media Contact: John McJannet, Principal Communications Officer, 01727 819533, john.mcjannet@stalbans.gov.uk.