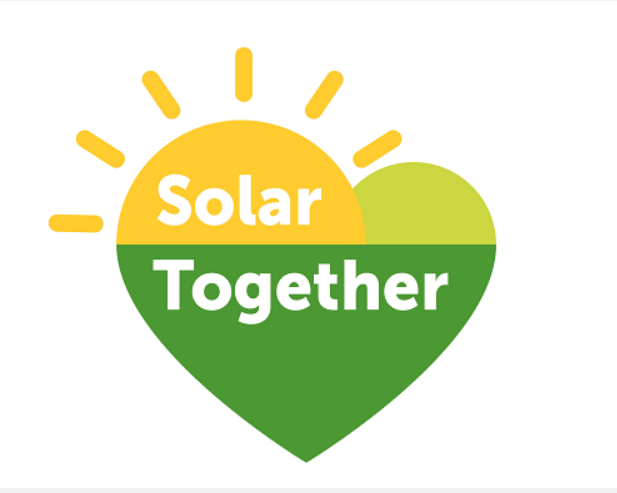 Register for second round of solar scheme to cut your bills and emissions
Residents in St Albans District have another chance to join a scheme to cut carbon emissions and save on energy bills. 
 St Albans City and District Council is continuing to support a group-buying initiative for solar panels and battery storage. 
 Solar Together Hertfordshire helps people to purchase high-quality panels, installed by approved fitters at a competitive price.  
 More than 600 households in St Albans District benefited last year when the scheme was launched. 
 Now those who missed out can register an interest in joining Solar Together this year until the deadline of Friday 27 October. 
 The offer includes solar panels which generate clean energy along with optional battery storage and EV charge points. Residents who already have solar panels may acquire retrofit battery storage to get more from the renewable energy they generate while increasing their independence from the grid. 
 It is free to register at https://solartogether.co.uk/st-albans/home and there is no obligation to go ahead with an installation. 
 The Council is working on the scheme, provided by iChoosr, with other Councils from across Hertfordshire. 
The aim is to make a transition to clean energy as cost effective and hassle-free as possible. 
 Solar Together Herts is part of a UK-wide programme that has delivered over 22,000 installations in the past six years which will avoid 460,000 tonnes of carbon emissions over the panels' lifetime. 
 Councillor Raj Visram, Lead Councillor for Climate, said:
There is huge interest in solar panels and this tried and trusted scheme offers our residents an opportunity to invest in them. 

 In doing so, they will be doing their bit to tackle climate change by reducing harmful emissions, helping us achieve our target of making the District carbon neutral by 2030. 

 They will also reduce their energy bills during the cost of living crisis by reducing consumption of grid energy. 

 The scheme proved very popular when we launched it in the District last year and we are expecting a considerable response for this second round. So, I would urge residents to register an interest before the closing date.
 Marie-Louise Abretti, iChoosr UK Solar Manager added:
With energy prices continuing to increase, residents of St Albans District are looking for opportunities to reduce their carbon emissions, save on energy bills and increase their independence from the grid.  

 The Solar Together group-buying scheme offers a straightforward way to make an informed decision and to access a competitive offer from a trusted, vetted provider.