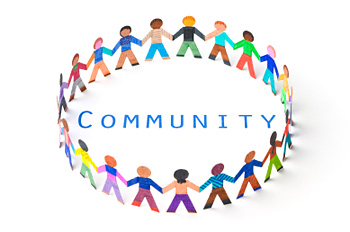 Review of Parish and Town Council wards and boundaries in St Albans District
A number of changes are set to be made to the wards and boundaries of Parish and Town Councils in St Albans District following a review.
The proposals are intended to better reflect the identities of local communities and make the electoral arrangements more effective.
St Albans City and District Council are carrying out the Community Governance review of the nine Parish and Town Councils within its area.
The review included two public consultations during which residents were encouraged to give their views.
Members of the Council's Policy Committee accepted the final recommendations of the review report at its meeting on Thursday 24 November. These will now go to a Full Council meeting next month for approval.
If accepted, the changes will come into effect in time for the Parish and Town Council elections on Thursday 4 May next year.
Among the recommendations are changes to the boundaries of Colney Heath, Sandridge, London Colney, Wheathampstead, St Michael and St Stephen Parish Councils (PCs) as well as Harpenden Town Council. No changes are recommended for Harpenden Rural PC or Redbourn PC.
Councillor Chris White, the Committee's Chair and Council Leader, said after the meeting:
This has been an exhaustive and detailed review of the governance arrangements of our District's Parish and Town Councils.

It was carried out to examine whether residents are represented in the best possible way. These Councils have many important responsibilities which can include allotments, street lighting and managing parks and open spaces. They can also influence decisions affecting their communities which are taken by other bodies.

Communities change over time and it is important that Parish and Town Councils reflect such trends and have a real identity.

The changes put forward by the review were community led in that they came out of the intensive consultations we had with Councillors, residents, community groups and other interested parties. All feedback was carefully considered and helped shaped the final recommendations.
A full list of the recommended changes can be found in the Policy Committee meeting papers here.
The most substantial proposal is a change to the boundary of Colney Heath PC to match that of the Colney Heath District Council ward.
This would remove residents of the Hill End District Council ward from the Parish while the number of Parish Councillors would be reduced by two to seven.
In the second round of consultations, some residents in the Hill End ward indicated they would like a new Parish Council for that area.
Cllr White said:
This was not put forward as a proposition in the first round of consultations and therefore it did not form one of the draft recommendations on which the second consultation was based.

As such, the idea has not been given proper public scrutiny and it is unclear how much public support there is for the creation of a new parish in this area.

However, if we receive a petition asking for a new parish that is supported by 7.5% of the area's electorate, we will look into the issue.
Media contact:John McJannet, Principal Communications Officer, 01727 819533, john.mcjannet@stalbans.gov.uk.