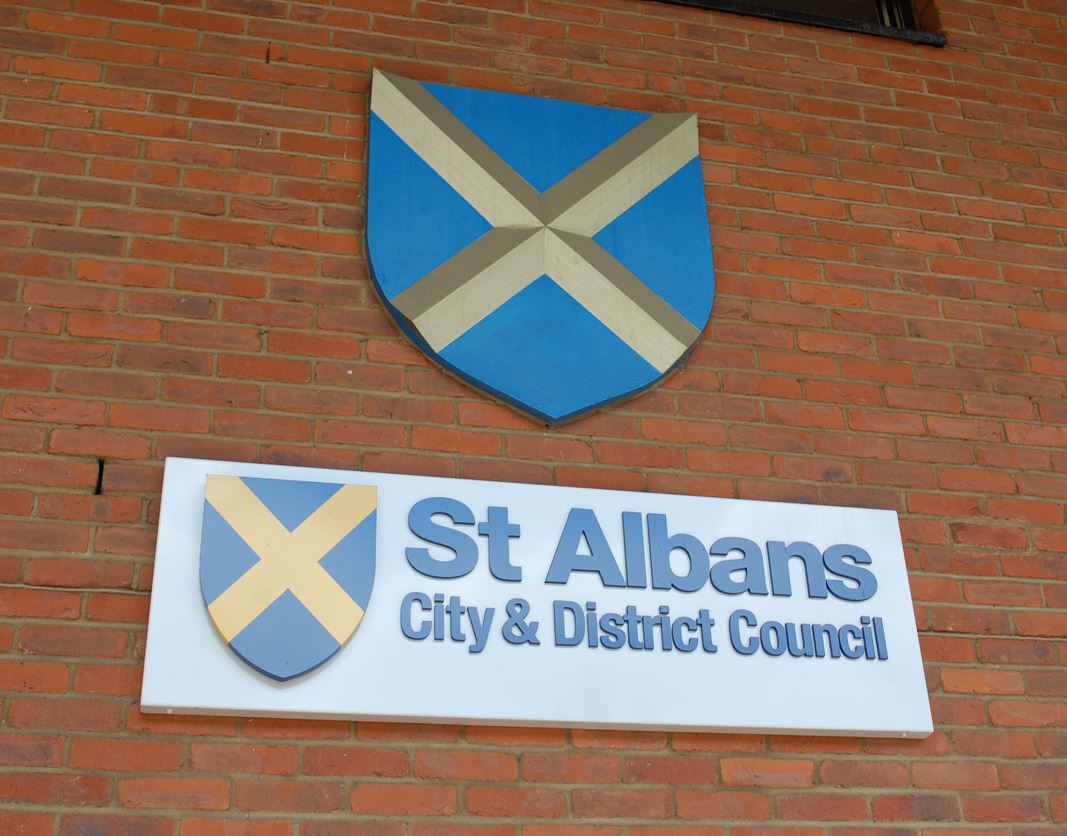 St Albans Mayor's Pride Awards: The Winners
A charity that campaigns against domestic violence was among the winners this year of the St Albans Mayor's Pride Awards.
The Domestic Abuse Alliance won the Mayor's Special Recognition Award for the work they have done raising awareness about the issue.
Councillor Edgar Hill, Mayor of St Albans City and District, handed them the award at a presentation ceremony at St Michael's Manor.
The group held an exhibition last year to highlight the number of women killed annually by abusive partners, using portraits drawn by artist Holly Ringrose.
The Mayor's Special Commendation went to a performer who notched up more than 200 hours of lockdown performances to keep the community entertained during the pandemic - Martyn Lopes-Dias, aka Elvis Shmelvis.
The other nine award winners were nominated by the public with a panel of judges deciding on the winners from a shortlist. They were:
Frontline Worker Award - Raj Kularajah: he has run the Twinsco shop in Park Street for many years and during the pandemic, he and his two teenage children delivered food to those unable to leave the house.
Community Champion of the Year – Richard Harvey: he is part of the Sea Cadets and also a member of Kaotic Angels Law Enforcement Motorcycle Club which assists the homeless by providing warm clothes and donations of food.
Cultural Innovation Award – St Albans Rainbows Trails: devised by Preet Cox, this initiative encouraged children to create art and put it on display in the windows of their homes during lockdown.
Young Person of Distinction - Nabrissa Badu: she joined Sandringham school in September 2020 and immediately took on a key student leadership role with the Equality and Diversity Team. She has contributed to campaigns for Herts Young Homeless and led a Young Enterprise team of 23 students to regional success.
Community Project of the Year - St Albans Postboxes: 50 volunteers from around the District provided knitted and crocheted post box toppers during the build-up to Christmas, raising £30,000 for Youthtalk and AddVance charities.
Community-Oriented Business of the Year - Corker Cars: they have offered free taxi travel for elderly people for Covid vaccinations and organised a free annual outing for elderly and disabled residents.
Environmental Champion of the Year - Ian Burnett: he set up a local volunteer group in London Colney to encourage residents to join together and help keep their community litter free
Volunteer Award - Iris Lynch: she has been involved with running The Magpie Club for people with special needs since it launched in 1967. She organises trips and activities for the group.
Inclusive Communities Award - Joanne Ling: she suggested, organised and curated the Lockdown Life exhibition at St Albans Museum + Gallery, bringing together community groups across the District.
The annual awards are held to celebrate extraordinary people and outstanding organisations that make a positive contribution to St Albans District.
Contact for the Mayor's office:  Alison Orde, Civic Officer: 01727 819544 , mayoralty@stalbans.gov.uk
Contact for the media: John McJannet, Principal Communications Officer: 01727-819533,  john.mcjannet@stalbans.gov.uk.