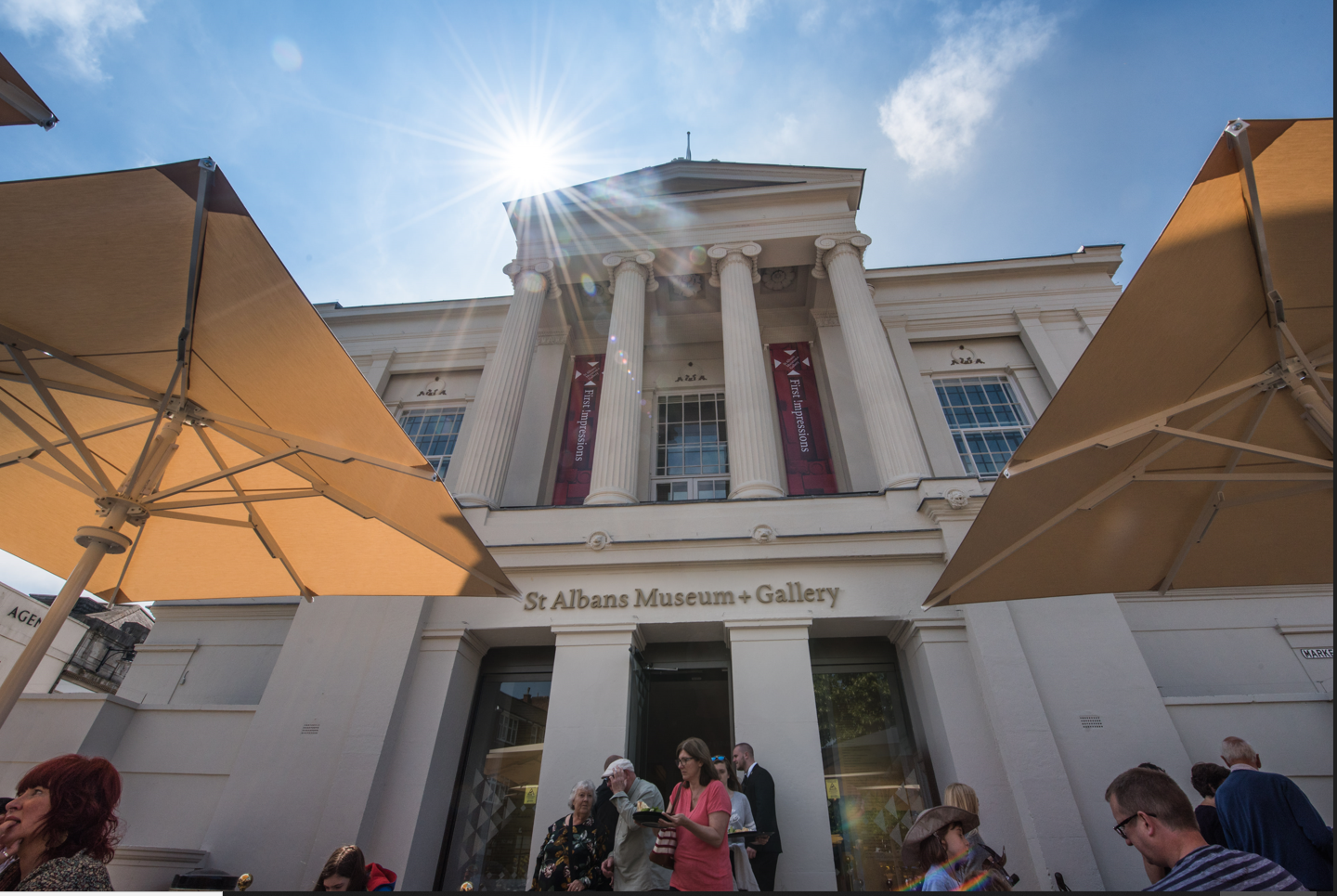 St Albans Museums give local economy a £3 million boost
St Albans Museums contributed almost £3 million to the local economy during the last financial year, a report has shown.
The Museum + Gallery attracted 122,056 visitors to the City Centre in 2021/22. They are estimated to have spent a total of £1.85 million in shops, pubs, hotels, restaurants, cafes and other businesses.
Verulamium Museum and the Hypocaust attracted a further 74,048 visitors during the same period, spending an estimated £1.12 million.
Both Museums are owned and run by St Albans City and District Council.
The figures are contained in the Annual Museum Survey carried out by South West Museum Development.
More than 700 Museums across England took part in the research which included an assessment of the economic impact of each attraction on local business.
They used the Association of Independent Museum's (AIM) calculator for establishing visitor spend.
The Museum + Gallery opened four years ago in the Grade II Town Hall as part of a £7.75 million redevelopment project.
Set over three floors, it has since staged many major events with an exhibition of the celebrated artist Henry Moore's drawings due to start later this month.
Verulamium Museum showcases the City's Roman heritage and includes displays of stunning mosaics and other ancient treasures.
Councillor Allison Wren, Lead Councillor for Museums, said:
The important role our Museums play in boosting the local economy has been highlighted by the Annual Museum Survey.

I am delighted that our local businesses benefited to the tune of almost £3 million last year as they battled to recover from the effects of the pandemic.

It shows our Museums are not only great cultural assets, but they also have a very favourable economic impact.

This will continue as we have many exciting events and exhibitions lined up to keep visitors coming to the City Centre, both from other parts of the District and from further away.
Information about the AIM calculator can be found here.