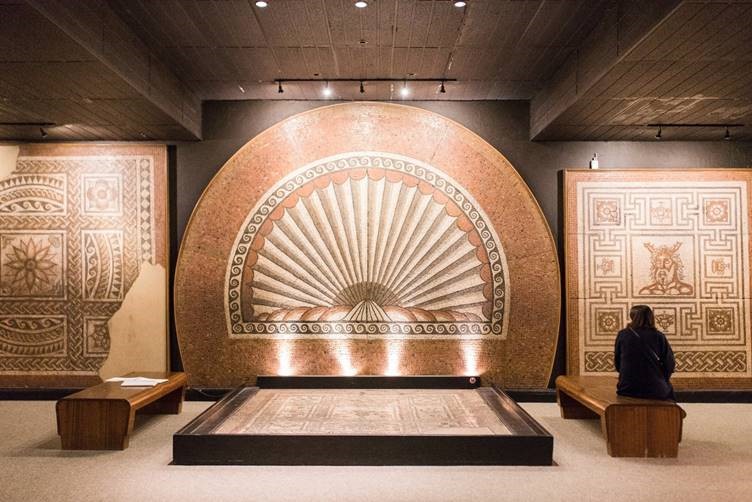 St Albans Museums receives lifeline grant from Government's £1.57bn Culture Recovery Fund
St Albans Museums has been awarded £143,432 as part of the Government's £1.57 billion Culture Recovery Fund (CRF) to help face the challenges of the coronavirus pandemic and to ensure they have a sustainable future, the Culture Secretary has announced.
St Albans Museums is one of 1,385 cultural and creative organisations across the country receiving urgently needed support. £257 million of investment was announced on Monday as part of the very first round of the Culture Recovery Fund grants programme being administered by Arts Council England. Further rounds of funding in the cultural and heritage sector are due to be announced over the coming weeks.
This fund comes at a crucial time for St Albans Museums. After months of closure, both museums were able to safely reopen with new COVID-secure measures in August and September. Since then, the service has continued to adapt to changes in restrictions whilst also providing a welcoming experience for returning visitors.
This fund will allow the museums to recover from the negative financial impact of lockdown and begin rebuilding its programme. The fund will mean that the service can continue providing residents and visitors with thought-provoking exhibitions, displays and installations across both physical and digital platforms.
Culture Secretary Oliver Dowden said:
This funding is a vital boost for the theatres, music venues, museums and cultural organisations that form the soul of our nation. It will protect these special places, save jobs and help the culture sector's recovery. 

These places and projects are cultural beacons the length and breadth of the country. This unprecedented investment in the arts is proof this government is here for culture, with further support to come in the days and weeks ahead so that the culture sector can bounce back strongly.
Chair, Arts Council England, Sir Nicholas Serota, said:
Theatres, museums, galleries, dance companies and music venues bring joy to people and life to our cities, towns and villages. This life-changing funding will save thousands of cultural spaces loved by local communities and international audiences. Further funding is still to be announced and we are working hard to support our sector during these challenging times.
Councillor Anthony Rowlands, Portfolio Holder for Leisure, Heritage and Public Realm said:
The pandemic has had a significant impact on the museum service. I am grateful to the staff who worked very hard to reopen the museums in the summer. However, the continuing financial implications of closure and ongoing restrictions are not to be underestimated. The Council is thankful for this grant from Arts Council England which will help future proof the service. This fund will ensure that the community continues to have access to our great history and art as we weather this pandemic together.
ENDS
Notes to editors:
St Albans Museum + Gallery is open 11am – 5pm every day and is currently showcasing the Looking Back, Looking Forward exhibition by SAHAAS in the Keeper's Galleries and films by Arthur Melbourne Cooper in The St Albans Picture House in the Weston Gallery
 
Verulamium Museum is open Monday – Friday 10am – 4.30pm and Saturdays 11am – 3.30pm
Visit www.stalbansmuseums.org.uk/visit to plan a visit or connect on social media @StAlbansMusuems
Media contact:
Farhana Begum, Museums Business Manager, St Albans Museums
Email: farhana.begum@stalbans.gov.uk, Tel: 01727 814638
About Verulamium Museum
Built on the site of one of the largest Roman cities in Britain, Verulamium Museum tells the story of life in Britain over 2,000 years ago. From immersive recreated Roman rooms and intricate large-scale mosaics to jewellery, coins and homeware, the museum displays archaeological finds discovered during the excavations carried out by Mortimer and Tessa Wheeler in the 1930s. As well as impressive mosaics, Verulamium Museum displays recent discoveries such as the Sandridge Hoard, a collection of 159 Roman gold coins.
About St Albans Museum + Gallery
St Albans Museum + Gallery is the newest addition to the collection of cultural heritage sites managed by St Albans Museums. It joins Verulamium Museum, the Hypocaust, the medieval Clock Tower, Sopwell Ruins and the thousands of objects in the City's collection in being cared for and shared with the world. Set to be a world-class centre for arts and culture at the heart of one of Britain's most historic cities, St Albans Museum + Gallery is free to all visitors. It showcases over 2,000 years of priceless heritage and hosts cutting-edge art exhibitions, sharing local, national and world treasures with all.
Arts Council England is the national development agency for creativity and culture. We have set out our strategic vision inLet's Create that by 2030 we want England to be a country in which the creativity of each of us is valued and given the chance to flourish and where everyone of us has access to a remarkable range of high quality cultural experiences. We invest public money from Government and The National Lottery to help support the sector and to deliver this vision. www.artscouncil.org.uk
Following the Covid-19 crisis, the Arts Council developed a £160 million Emergency Response Package, with nearly 90% coming from the National Lottery, for organisations and individuals needing support. We are also one of several bodies administering the Government's Culture Recovery Fund and unprecedented support package of £1.57 billion for the culture and heritage sector. Find out more at www.artscouncil.org.uk/covid19