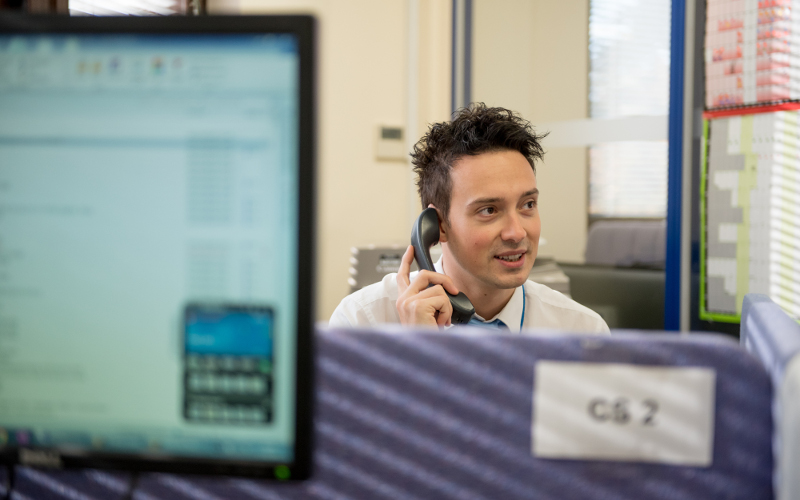 Survey on Council response times
Residents and businesses are asked to complete a survey about how quickly their enquiries to St Albans City and District Council are dealt with.
The Council has a series of standards that it aspires to for answering telephone calls, voicemails and emails.
Its goals are to answer 90% of calls within five rings, respond to voicemails within one working day and reply to emails within five days or 10 days if the issue is considered complex.
The standards apply to all departments including housing, planning and community services.
Residents or organisations which have recently contacted the Council are invited to detail their experiences in a survey.
The survey will only take a couple of minutes to complete and asks a few questions including how satisfied the person is with the response times. There is also an opportunity to make detailed comment.
The feedback will be analysed and reported to a meeting of the Council's Planning, Resources, Housing and Commercial Scrutiny Committee on Thursday 13 February.
Councillor Paul Cousin, Chair of the Committee, has also approached other District Councillors as well as Parish and Town Councils and St Albans Citizens Advice to take part in the survey.
He said:
I think it is important to broaden our enquiries and get the views of residents, businesses and organisations that have had dealings with the Council.

We want to find out if our standards are indeed being met and we are fulfilling our promise to our customers of a prompt response to their enquiries.

I urge anyone who has recently contacted the Council to take part in the survey, no matter what their experience was, so we obtain an accurate impression of how we are performing.

The results of the survey will then inform us of whether there is a need to make any improvements.
The survey will be in operation until Tuesday 11 February. To take part, go to: https://www.surveymonkey.co.uk/r/2M77JGZ.
---
Councillor contact: Cllr Paul Cousin, Chair of the Planning, Resources, Housing and Commercial Scrutiny Committee, 07825 652780, cllr.p.cousin@stalbans.gov.uk.
Contact for the media: John McJannet, Principal Communications Officer, 01727 819533, john.mcjannet@stalbans.gov.uk.