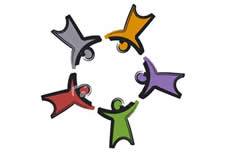 Three weeks left to respond to busking consultation
Have your say on proposed guidelines for buskers before St Albans City and District Council's public consultation on busking ends on Tuesday 12 June.
The Council recognises the contribution buskers make to the vibrancy of St Albans by providing entertainment for visitors to the City centre. 
To ensure that busking is a positive experience for residents, local businesses and visitors, it is looking at the possibility of putting certain standards in place. 
It is consulting the public on whether busking should be controlled in some way and if voluntary guidelines for buskers would be the best way to do this.
This follows a decision by the Licensing and Regulatory Committee on 23 January to consult the public on a draft code of practice for busking.
The draft code allows busking and includes guidelines aimed at protecting residents and businesses from excessive noise or prolonged repeat performances. 
For example, it asks buskers not to play music louder than ambient street noise or to cause a nuisance by using amplifiers or loud instruments. The rules also state buskers should not obstruct the flow of pedestrians along a street or set up their pitches within 50 metres of each other. 
Buskers will be expected to comply with any reasonable request made by a council officer or the police.
David Heritage, Chair of the Licensing and Regulatory Committee at St Albans City and District Council, said:
Buskers make a valuable contribution to life in a vibrant City centre. This consultation aims to find out if people think that busking needs controlling and whether the draft code of practice is the most appropriate way to do this. Please give us your views.
The draft code of practice for busking is available on the Council's website, along with a response form that can be completed and emailed to licensing@stalbans.gov.uk. Alternatively, a completed form can be posted to St Albans City and District Council, Civic Centre, St Peter's Street.
St Albans, Herts AL1 3JE. All comments need to reach the Council by 12 June 2018.
Feedback from the consultation will be considered by Licensing and Regulatory Committee later this year.
Councillor contact:
David Heritage, Chair of the Licensing and Regulatory Committee at St Albans City and District Council
Tel: 01582 761014, Email:  cllr.d.heritage@stalbans.gov.uk
Contact for the media:
Amanda Wilkinson, Senior Communications Officer, St Albans City and District Council
Tel: 01727 819317, E-mail: amanda.wilkinson@stalbans.gov.uk