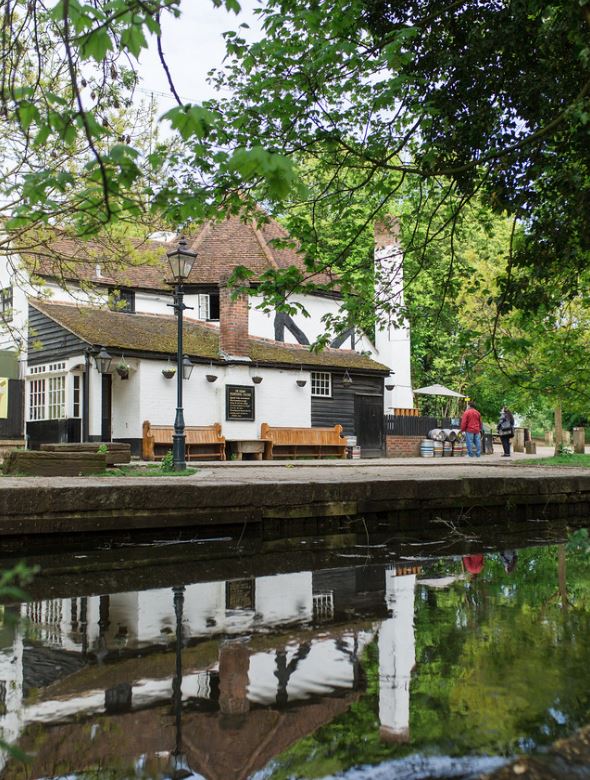 Tourism to St Albans District surged before the pandemic hit
Tourism to St Albans District was on the rise before the pandemic hit and caused a series of nationwide lockdowns, figures have revealed.
The number of day trippers to the District in 2019 jumped by 7% from two years before to 1.9 million. Overnight visits remained steady at 0.3 million.
With each visitor spending more, the value of the trips to the local economy was up 10% to £73 million.
Overall, tourism to the District was estimated to be worth £210 million to the District in 2019.
This includes the spending of short and long-stay visitors as well as the spending of employees whose jobs depend on tourism.
Main areas of spending for visitors were food and drink (33%), shopping (28%) accommodation (15%), travel (14%) and entertainment (10%).
The number of tourism-dependent jobs was up 6% on 2017 to 3,548 jobs or 5% of all those employed in the District.
The figures are contained in a report by the independent firm Destination Research which was commissioned by VisitHerts.
St Albans City and District Council works with VisitHerts to boost tourism to the area and also leads a visitor partnership to coordinate activities at a local level.
Councillor Mandy McNeil, Portfolio Holder for Business, Tourism and Culture, said:
The visitor growth to St Albans during 2019 was incredible with people coming to shop at our independent shops and markets, eat and drink, as well as enjoy our spectacular green spaces and heritage offering.

That most of the £73m in day-tripper revenues was spent on eating, drinking and shopping bodes well for the recovery of our City Centre once we get through the pandemic. 

Money generated from tourism will be key to our economic recovery and to building back up employment.

We're working with St Albans BID and the St Albans Visitor Partnership on a 'Spring into St Albans' campaign to entice more visitors as the country opens up.

There will be TV advertising, social media and a new visitor guide that is being produced.

There is also a diverse cultural program planned for markets and events.  I'm working with our community engagement, markets and museum officers to facilitate and support local businesses and community group initiatives, including working with the Sopwell Community Trust, Batchwood Community Trust and the Adda Club to pilot a City Centre Bangladeshi market for Boishakhi, celebrating the Bangladeshi Diaspora. 

Plans are also advancing with local business owner Clare Barrow, President of the Abbey Theatre, and Martin Goodman, Board Director of The Young Peoples Puppet Theatre, plus St Albans Visitor Partnership stakeholders, including the Cathedral, Museum and Gallery and the BID, for a street theatre festival with puppet theatre fringe and a book festival mid-August as we seek to boost visitor numbers even further when our District is able to reopen.
Destination Research compiled their figures from the latest national, regional and local surveys using the Cambridge Model Economic Impact Assessment.
For more information on forthcoming attractions, go to the Enjoy St Albans website at https://www.enjoystalbans.com/.
Councillor contact:  
Mandy McNeil, Portfolio Holder for Business, Tourism and Culture: 07584 198999, cllr.m.mcneil@councillor.stalbans.gov.uk.
Media contacts; 
John McJannet, Principal Communications Officer: 01727 819533,  john.mcjannet@stalbans.gov.uk.