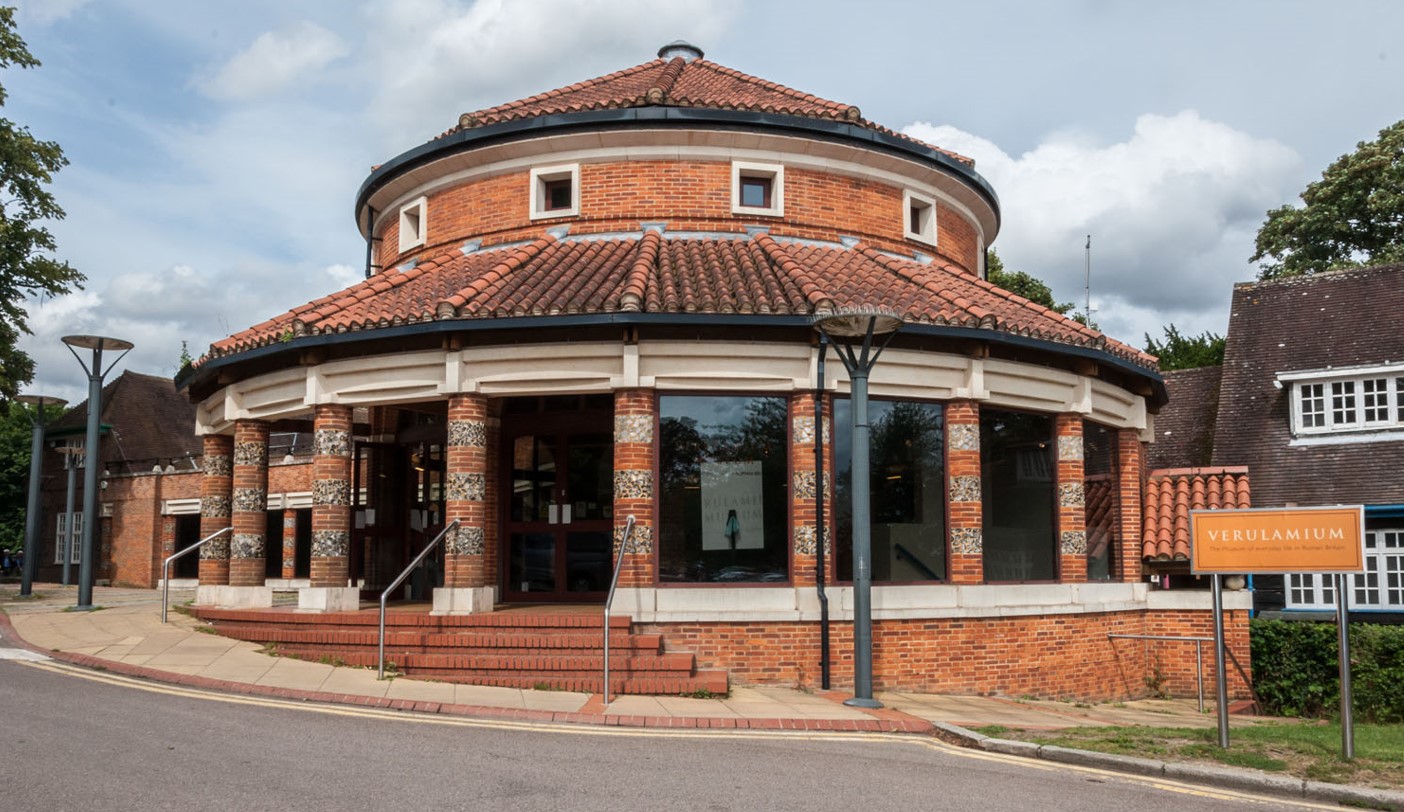 Verulamium Museum wins top award for its education programme
Verulamium Museum in St Albans has won a prestigious national award for the quality of its educational work.
The Museum, which showcases the City's Roman history, has gained the Sandford Award for Heritage Education.
This recognises museums and other attractions which actively involve the community in learning programmes of an exceptionally high standard.
Assessors from the Heritage Education Trust, which runs the awards, toured the displays and facilities, questioned staff and witnessed a school visit.
In their report, they gave the Museum the highest possible score in all six judging criteria. This included top marks for delivering the learning programme "in a way that engages, informs and inspires".
The report praised the learning team saying all members were "extremely enthusiastic, knowledgeable and take immense pride in welcoming schools".
The Museum, run by St Albans City and District Council, regularly hosts visits from schools or other groups using two teaching spaces which can stage audio-visual presentations and seat up to 32 students.
There are talks by archaeologists and historians throughout the year as well as fun, family-friendly events and activities to engage young children.
Councillor Dr Allison Wren, Lead Councillor for Museums, said:
I am thrilled that Verulamium Museum has once again achieved the distinction of a Sandford Award.

Its education service which received such high praise is run by a small team of staff, supported by freelance teachers and volunteers.

Achieving this award is testament to the tremendous amount of hard work, dedication and commitment that they provide to the community.

Verulamium was the third largest town of Roman Britain and the collections, including spectacular mosaics, gold coins and bronze figures, illustrate that story in a dramatic way.

It is important that we teach young generations about our glorious Roman past and the Sandford Award shows that we are achieving that goal.
Lead assessor Clare Gittings said in her report:
When visiting Verulamium Museum with its amazing collection of Roman artefacts, your class has a genuinely hands-on experience with the Romans while developing their historical knowledge and skills.

The range of sessions offered allows you to find the most appropriate one for your learners, providing exciting experiences impossible to replicate in the classroom.

These include dressing in Roman British costumes while handling Roman artefacts, in order to solve real historical problems and gain a deeper interest in and understanding of this fascinating period of the past.
The report also praised the Museum for the way it catered for children with special educational needs and disabilities.
One blind pupil was recently given a special sensory basket to give them an insight into Roman life. This contained material such as wool and olive oil to touch and Roman era herbs to smell.
For more information about Verulamium Museum, go to: https://www.stalbansmuseums.org.uk/visit/verulamium-museum.
To find out more about the Heritage Education Trust and the Sandford Award, go to: https://www.heritageeducationtrust.org/.
Contact for the media:
John McJannet, Principal Communications Officer: 01727 819533,  john.mcjannet@stalbans.gov.uk.