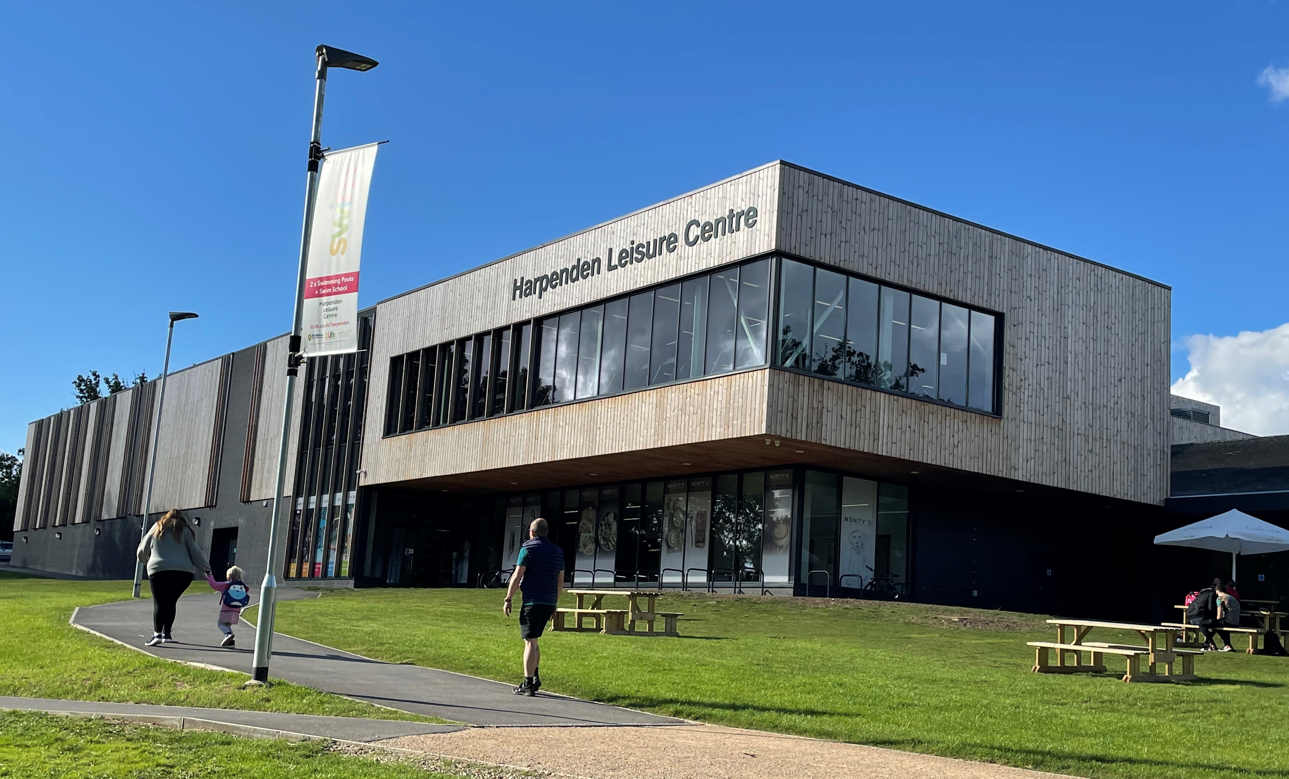 Visits to leisure centres soar
Visits to major leisure centres in St Albans District have soared by more than 60% in just one year, it has been revealed.
St Albans City and District Council owns four centres – Westminster Lodge and Batchwood, both in St Albans, Cotlandswick, in London Colney, and one in Harpenden that was recently rebuilt.
In the three months from April last year, when centres reopened following a COVID-19 lockdown, there were a combined 289,110 visits to the centres.
There have since been significant rises in each following quarter with 481,608 visits in the first three months of this year. That represents a 67% increase during the 12 months involved.
The figures were presented to a meeting of the Council's Public Realm Committee on Thursday 16 June.
After the meeting, Councillor Helen Campbell – the Committee's Chair – said:
It is very heartening to see such substantial increases and I hope the trend will continue for some time yet.

We have four outstanding leisure centres with first-rate facilities for numerous sports and activities including swimming, badminton, gym work-outs, tennis and walking football.

They also provide opportunities for a variety of classes and group activities such as dance, yoga and spinning.

Maintaining physical health and mental wellbeing is vitally important to us all and it is wonderful to see our residents of all ages, right across our community, making more and more use of the centres and the range of activities on offer.
Harpenden Leisure Centre was rebuilt as part of a £20 million development that also included the creation of a new culture hub, the Eric Morecambe Centre.
More than 3,600 visits were made in its first week in April last year. It includes a 25-metre-long swimming pool, a learner pool, a state-of-the-art gym, sports hall and two exercise studios.
Cllr Campbell added: "The committee was really impressed with how well the centre has become established in its first year. I am sure it will go from strength to strength in the coming years like our other centres."
Leisure contractor 1Life manages Harpenden, Batchwood and Cotlandswick on the Council's behalf while Everyone Active runs Westminster Lodge.
More information about the centres is available at their dedicated websites:
Harpenden: https://www.1life.co.uk/Harpenden-Leisure-centre/;
Batchwood: https://www.1life.co.uk/Batchwood-Golf-Course-and-Sports-Centre/.
Cotlandswick: https://www.1life.co.uk/cotlandswick-leisure-centre/
Westminster Lodge: https://www.everyoneactive.com/centre/westminster-lodge-leisure-centre/.
Picture: Harpenden Leisure Centre.
Councillor Contact: Helen Campbell, Chair of the Public Realm Committee,  07743 338195, cllr.h.campbell@councillor.stalbans.gov.uk.
Contact for the media: John McJannet, Principal Communications Officer: 01727-819533;  john.mcjannet@stalbans.gov.uk.