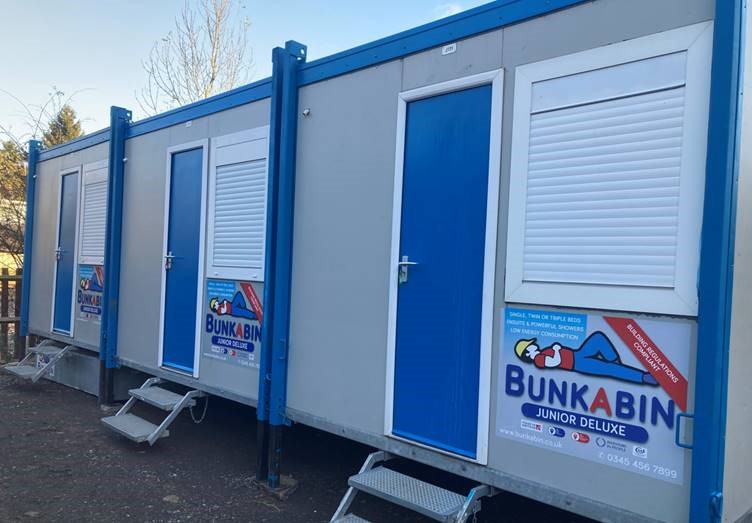 Winter help for rough sleepers – beds provided for all those who wanted one
Rough sleepers were offered emergency accommodation in St Albans District during the cold winter months – with a bed available for all those who wanted one.
St Albans City and District Council worked with partner organisations to provide the extra help.
The Winter Beds Project, managed and part funded by the Open Door charity, secured five self-contained cabins, known as Bunkabins.
These had a total of six beds and were located on land owned by the charity Emmaus Hertfordshire.
In addition, the Open Door homeless shelter in Bricket Road, St Albans, run by Hightown Housing Association, was in operation as it is throughout the year.
Outreach workers, employed by Hightown, were also active in the District to make sure rough sleepers could access support.
The project was successful with 16 individuals taken off the streets and provided with an emergency bed at various times over the winter. At least one Covid-secure cabin was in use every night.
David Reavill, the Council's Strategic Housing Manager, said:
In the run-up to every winter, we draw up plans with a number of other organisations to offer extra assistance to rough sleepers.

The aim is to make sure that there are beds available to all of the rough sleepers who would like one. The number of rough sleepers in the District at any one time is quite small, but it is still a challenge for us to provide for them.

The recent pandemic made that challenge even more complex, but we met it by providing the self-contained Bunkabins. They were in use every night and it is likely that we will use them again next winter.

I would like to thank the charities and volunteers involved in this valuable effort for all the help they have provided.
Lucy Gaygusuz for Open Door said:
This is the fifth year in a row that we have run the Winter Beds Project in St Albans.
This year we worked in partnership with a range of local organisations to make the project happen including St Albans Council, Emmaus, Hightown, the Vineyard Foodbank, the Hygiene Bank and Morgan Sindall.

This is a volunteer-led service staffed by an amazing group of people who wanted to make sure no one in St Albans had to sleep rough this winter.

The Open Door charity is committed to making sure that people rough sleeping in St Albans have somewhere warm and safe to sleep and we continue to work with partners towards ending rough sleeping in St Albans.
Rough sleepers given shelter were also offered long-term support to change their lifestyle with the prospect of a permanent home of their own.
This support programme includes courses in life skills at the Open Door shelter which acts as a drop-in centre during the day.
If anyone wants to give financial help, they are advised to make a donation to one of the local charities involved with rough sleepers. 
Information on this is here: https://opendoorstalbans.org/donating/, https://emmaus.org.uk/hertfordshire/donate/, http://www.centre33.org/donations.html.
Media contact:  John McJannet, Principal Communications Officer: 01727- 819533; john.mcjannet@stalbans.gov.uk