St Albans District Business Summit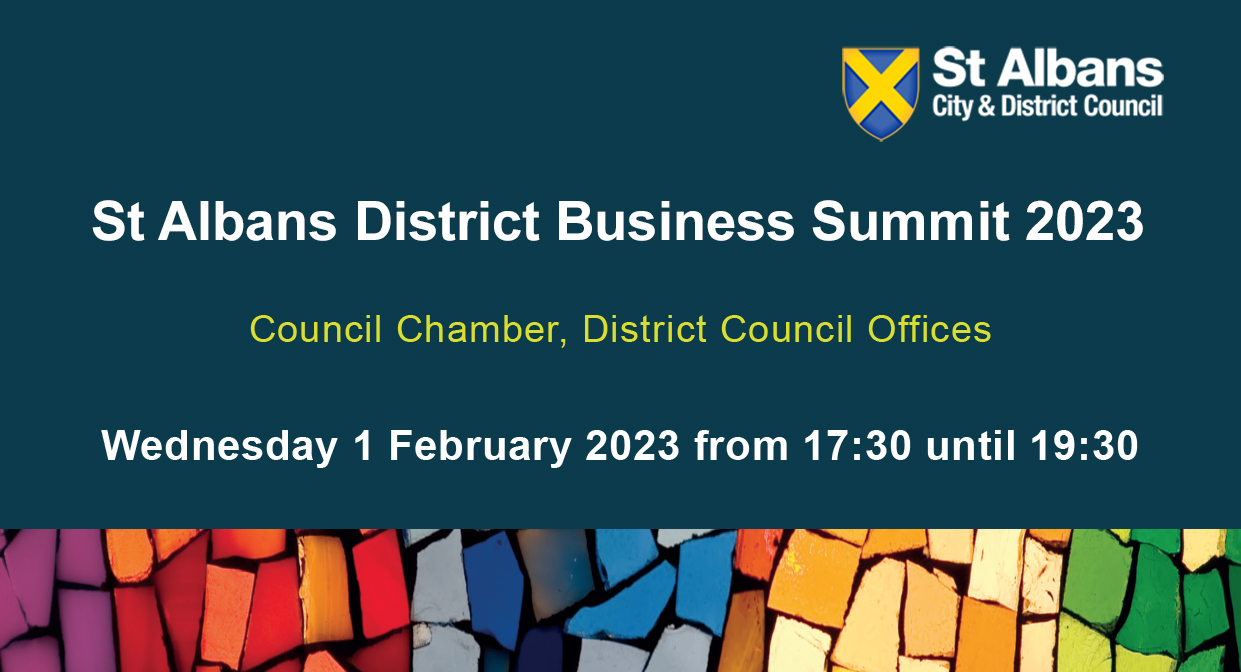 The St Albans District Business Summit took place from 17:30 to 19:30 on Wednesday 1 February 2023.
The free event was held in person in the Council Chamber at the District Council Offices.
Agenda
Welcome & Introduction – Cllr Chris White, Leader of St Albans City & District Council
The Council's Economic Development work – Dale Phillipson, Council's Strategic Director for Strategy, Policy and Transformation
Update on Local Skills Improvement Plan (LSIP) 2022-2025 for the County – Herts Chamber
Support available to Businesses – Liza Armstrong, Herts Growth Hub
Empowering business and culture in the District – Cllr Danny Clare, Lead Councillor for Business
Q&A
Breakout sessions on:
     - Business Identity: what is St Albans District known for?
     - Changing business culture: Changing and future habits
     - Role of businesses in skills & employment 
     - Corporate Social Responsibility (CSR)
Summary and Close
Networking
A report on the summit will be published here in due course.