Grounds maintenance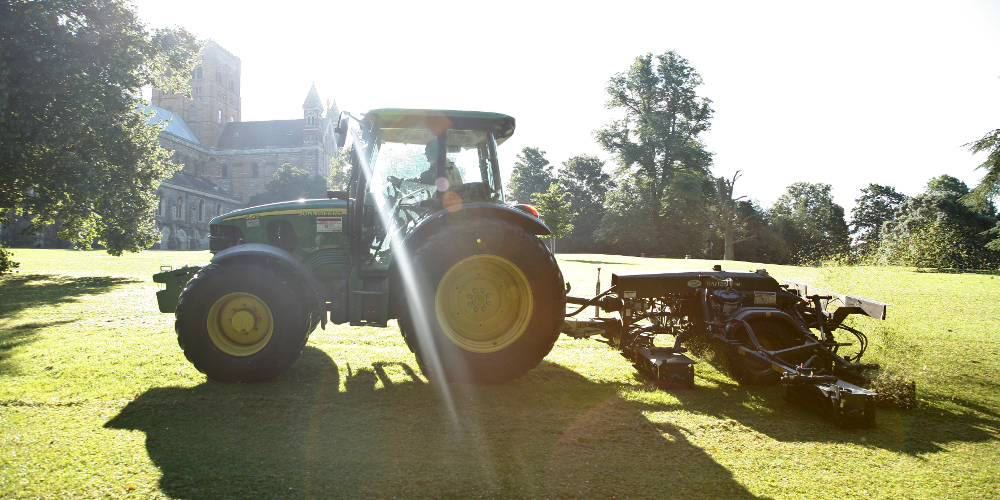 St Albans City and District Council is working in partnership with Hertfordshire County Council, Harpenden Town Council, Sandridge Parish Council and John O'Conner (Grounds Maintenance) Ltd to provide grounds maintenance services across the City and District of St Albans.
We maintain grass, shrub beds, trees, flowerbeds and hedges as well as paths, play areas and playing pitches on land owned or managed by the Council in:
Parks and public open spaces
Communal gardens in council housing
Council housing assisted garden maintenance
Highway grass verges (From 1st February 2020)
Highways weed control
Trees in parks and public open spaces
Trees on highway verges within urban areas (From 1st April 2020)
Allotments
Cemeteries managed by the Council and Closed churchyards
Please note, we do not have any maintenance responsibilities for grass, shrub beds, trees, flowerbeds, paths, play areas and playing pitches in areas such as:
Housing trust areas
Private land
Private gardens
Non-communal gardens in Council houses
Trees on rural highway verges
Check what we maintain in your area   Contact Us or Report a Problem
Highways Weed Control

Toggle accordion
The Council manages weed control across the District on behalf of Hertfordshire County Council.
St Albans City & District Council will not be treating weeds from designated high-speed routes (such as the A414).
The work will be carried out by the Council's ground maintenance contractor John O'Conner GM Ltd working in partnership with a specialist weed treatment company Complete Weed Control Ltd and Weed Treatment on Herts County Council Highways
2020 schedule
Area
Description
Estimated Start Date
Status
Area 1
City Centre and Central Areas
Area 2
New Green, Batchwood and Inner
Area 3
Marshalswick
Area 4
Jersey Farm, Outer Marshalswick and Oaklands to Fleetville
Area 5
Oaklands to Fleetville, Highfield and Camp
Area 6
King Harry, Cottonmill and Whitecroft
Harpenden, West
Area 7
Harpenden North
Area 8
Harpenden East and South
Area 9
Batford and Wheathampsted
Area 10
London Colney and Colney Heath, Smallford
Area 11
Chiswell Green and Park Street
Area 12
Redbourn
These dates are subject to change as a result of wet and windy weather conditions
The Grounds Maintenance Contract

Toggle accordion
Grounds maintenance services within the District are provided by John O'Conner (Grounds maintenance) Ltd through a contract arrangement with the Council for a period of ten years from 2014.