The Healthy Hub
Service Update
Due to the current Coronavirus outbreak, all organisations working from The Hub have moved away from face to face contact to other methods such as telephone calls.  
Please refer to the organisations' websites or Facebook pages for details of how to contact them currently.
For further update on the services the Hub Partners are providing at this time please read the St Albans Healthy Hub Newsletter April Edition further down this page. 
At the Civic Centre in St Albans, you'll find lots of advice, information and guidance on offer from all these local organisations. In line with Hertfordshire County Council's 'Healthy Hubs' initiative, all of our partners seek to improve the health and wellbeing of St Albans' residents. Please see our current Hub Partners below. 
You can read more about the Healthy Hub project here.
Advice
Citizens Advice St Albans and District

Toggle accordion
Herts Help: Community Navigator

Toggle accordion
The Herts Help Community Navigation Service empowers individuals to access the different sources of help, advice and support available within the wider community to address the underlying causes that are affecting health and well-being.
Telephone: 0300 123 4044
Website: https://www.hertshelp.net/hertshelp.aspx
Thrive Young Person's Clinic

Toggle accordion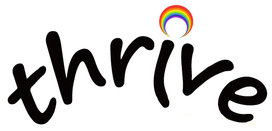 The service offers confidential afternoon appointments for young people registered with a GP in St Albans or Harpenden where support and advice can be given on any physical, mental or sexual health matter.
The clinic is currently held at Parkbury House Surgery in St Albans on Thursday afternoons from 3.30 - 7pm.
To book an appointment, please contact your own GP and ask to make an afternoon appointment for the young person's clinic.
Small Acts of Kindness

Toggle accordion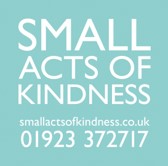 Their aim is that every older person feels warm in their home and connected to their community. They source and distribute practical gifts and information that reduce the negative impact that feeling lonely and isolated can have on older people's physical and mental wellbeing, sending out over 5,000 Warm in Winter Gift Bags each winter. They are distributed free of charge to older people aged over 55 across Hertfordshire.
Telephone: 01923 372717
Email: info@smallactsofkindness.co.uk
Visit: www.smallactsofkindness.co.uk
Facebook: Small Acts of Kindness Twitter - @smallkindact Instagram - @smallkindact
GamCare

Toggle accordion

Offers free, confidential and non-judgemental treatment services for individuals impacted by their own or someone else's gambling.
Telephone: 0143 848 7003
Email: hertfordshire@gamcare.org.uk
Visit: https://www.gamcare.org.uk/get-support/find-local-treatment/gamcare-hertfordshire/
Hertfordshire County Council Stop Smoking Service

Toggle accordion
The Living Room

Toggle accordion
The Living Room saves and transforms lives by providing people and their families with the opportunity to attend community-based rehabilitation treatment and support, to help them break free from the generational cycle of addiction.
Please phone for an appointment: 0300 365 0304 (local rate)
Email: enquiries@livingroomherts.org
Website: www.livingroomherts.org
Hertfordshire Practical Parenting Programme

Toggle accordion
InspireAll Family Centre Service

Toggle accordion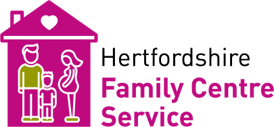 InspireAll's Family Support Service offers support to families, with children 0 - 11 years. Their offer includes universal support such as Stay & Play sessions, Rhyme Time and a range of public health services such as breastfeeding support and healthy eating as well as 1:1 support and group work for families.
Call: 0300 123 7572
Email: stalbans.fcsenquiries@inspireall.com
Visit: https://www.hertsfamilycentres.org
Facebook: www.facebook.com/stalbansfcs/
Instagram: www.Instagram.com/dacorumstalbansfcs
St Albans Women's Outreach

Toggle accordion
Offers information and advice to men and women who may be struggling to make difficult relationship decisions and support them in making informed choices about their future.
Website: https://sahwr.org.uk/
Financial Advice & Employment 
Shaw Trust

Toggle accordion
A national charity providing employment opportunities, skills development, training, and health and wellbeing services as well as promoting inclusion and independence for those with disabilities and barriers to work.
Website: https://www.shaw-trust.org.uk/
St Albans District Credit Union

Toggle accordion
Members are encouraged to save, and these savings provide funds from which loans to members are made. Free life insurance is provided on loans (subject to conditions).
Telephone: 01727 859135
Website: www.stalbanscreditunion.co.uk
1Life

Toggle accordion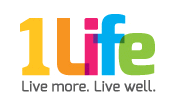 1Life offer a free mini-health MOT in the Hub every third Wednesday of the month.
This is a short 15 minute health check which includes height and weight measurements, body mass index (BMI), blood pressure, lung capacity and waist circumference checks. Where appropriate, you may be signposted to various health-related initiatives, programmes or services.
For more information contact: Rowell.gordon@1life.co.uk
Beezee Bodies

Toggle accordion
Watford FC Shape Up

Toggle accordion

The Shape Up Programme educates men to develop a healthy relationship with food and change unhealthy behaviours and habits that cause weight gain. The programme engages men in a fun and effective way and uses group exercise and sport to improve fitness and support weight loss.
Email: Rhys.Ratcliffe@watfordfc.com
Visit: https://www.shapeupherts.com/
Call: 01923 496 391
Emmaus

Toggle accordion
​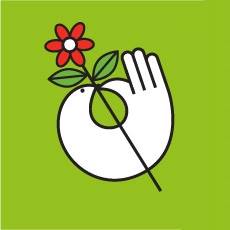 Emmaus offers accommodation, meals, and support for formerly homeless people in return for 40 hours volunteering for our social enterprise.
Email: community.herts@emmaus.org.uk
Call: 01727 817 294
Visit: www.emmaus.org.uk
​
Mind in Mid Herts

Toggle accordion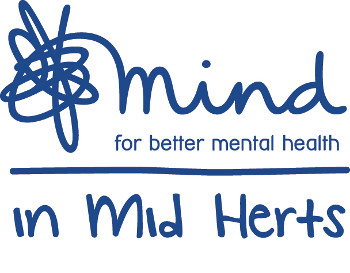 Mind in Mid Herts works with people to prevent them from developing mental health problems as well as supporting people who recover and prevent relapse.
Mind in Mid Herts can also be contacted at 11 Hatfield Road, St Albans AL1 3RR or admin@mindinmidherts.org.uk
Website: https://www.mindinmidherts.org.uk/
The OLLIE Foundation

Toggle accordion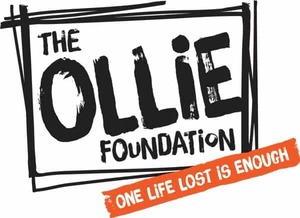 The OLLIE Foundation provides suicide awareness, intervention and prevention training, plus Mental Health First Aid, Goal setting and IHEART training. OLLIE empowers people (including parents, teachers and professionals) to support young people, ensuring no one feels that suicide is their only option.
Youth Talk

Toggle accordion
Youth Talk offer a counselling service available to 13–25 year olds who live, work or attend school/college in the District of St Albans (Harpenden, London Colney, Redbourn, St Albans, Sandridge and Wheathampstead). We work on a self-referral only basis.
Email: info@youthtalk.org.uk
Call: 01727 868684
Visit: www.youthtalk.org.uk
Volunteering & New Activities 
Age UK

Toggle accordion
Communities 1st

Toggle accordion
Hertfordshire Asian Women's Association

Toggle accordion
Oaklands College

Toggle accordion
Local Schemes responding to COVID 19
Across the District there are a number of local schemes that provide great support to residents during the COVID 19 crisis. More information on these local schemes can be found below:
Colney Heath Community Support Group
The purpose of Colney Heath Community Support Group is to match people in need with someone who can help. Their activities include: co-ordinating support initiatives by community organisations and being a point of contact for requests for help and offers to volunteer. They help people in need by connecting them with someone who can help if required and they communicate with their community, sharing information, ideas and issues. If help is required please visit their website. 
Harpenden Town Council is supporting a new initiative Harpenden Cares, which is a community-led response to the coronavirus. Harpenden Cares offer a befriending service for local vulnerable and/or isolated people, it helps deliver essential supplies and medication to vulnerable and/or isolated people. It offers street-level support to engage vulnerable and/or isolated people and acts as a general trusted source of information.
The helpline is open Monday – Friday 10am – 2pm - 01582460 457
London Colney Good Neighbours Scheme
To help residents during the COVID 19 crisis the London Colney Parish Council has set up a Good Neighbour Scheme. They match people in need with a volunteer who lives locally to them, in the same road or a neighbouring road. The volunteers can help with: shopping, posting mail, prescription collections and have friendly phone calls with people in isolation. 
If you need help during isolation, please call 01727 261104 (Monday to Friday between 10am -1pm)
This group has set up street co-ordinators in every street within the Redbourn Parish through. This group can help Redbourn residents with: shopping and delivering to doorsteps, posting mail, collecting urgent items e.g. pharmacy prescriptions and conduct friendly phone calls. 
For more information please call 01582 794550 (10am-4pm)  Or email: info@redbourncaregroup.co.uk
Bricket Wood Neighbourhood Assistance: email help@bricketwood.org or Tel 01727 260963
Sparshott home deliveries - Email info@sparshott-fruiterers.co.uk call 01923 674896 / 661167
Chiswell Green - Post Office & stores home deliveries 01727 854803
Park Street & How Wood - Twinsco home deliveries 01727 874455 / 07843 330174
Helpful Resources
COVID 19 Support - Mental Health Organisations across Hertfordshire

Toggle accordion
COVID 19 Support for Frontline Workers

Toggle accordion
COVID 19 Support - Sexual Health Services

Toggle accordion
Every Mind Matters

Toggle accordion
Five ways to wellbeing

Toggle accordion
Couch to 5K

Toggle accordion
Healthy Food Recipes

Toggle accordion
Winter Health

Toggle accordion