The Healthy Hub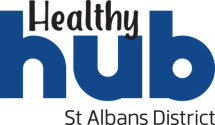 At the Civic Centre in St Albans, you will find lots of advice, information and guidance on offer from the local organisations listed below. In line with Hertfordshire County Council's 'Healthy Hubs' initiative, all of our partners seek to improve the health and wellbeing of St Albans' District residents. 
The Healthy Hub St Albans City and District is currently offering both remote and some face-to-face services. 
For further information or if you had any questions please email: Healthy.Hub@stalbans.gov.uk
Opening Times
The Civic Centre Hub is open: Monday to Friday - 9:00am-4:30pm. Please come by the Hub to speak to an advisor from the following organisations: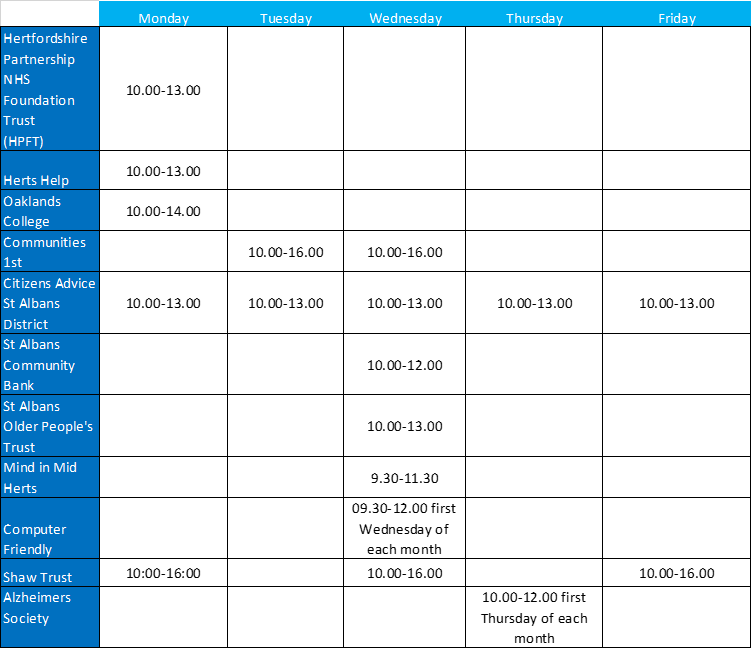 About the Healthy Hub Project
You can read more about the Healthy Hub project here.
If you have some time, please complete the Healthy Hub Customer Feedback survey which can be found here. 
To find out more about our wide range of hub partners and to get in touch with them for advice and support, please view the list below.
Citizens Advice St Albans and District

Toggle accordion
Provides free, independent, confidential and impartial advice to everyone on their rights and responsibilities.
Telephone: 01727 811118 or 0800 144 8848
Herts Help: Community Link Workers

Toggle accordion
Herts Help is a free service which can put you in touch with practical help and emotional support in your area. You or your carer may also be eligible for support, discounts or certain benefits which could help with paying the bills. Our Community Link Workers empower individuals to access the different sources of help, advice and support available within the wider community to address the underlying causes that are affecting health and well-being.
Telephone: 0300 123 4044
Email: info@hertshelp.net
Hertfordshire Independent Living Service (HILS)

Toggle accordion

Hertfordshire Independent Living Service (HILS) is a charitable, not-for-profit, social enterprise, providing a variety of independence-promoting support services to help older and vulnerable people remain happy, healthy, and independent in their own home.
HILS offers a 365 day-a-year meals on wheels service. Delivered hot and ready to eat between 11:30am and 2:00pm, you can order meals as a one-off, temporarily, or for as long as you would like them. HILS also provides breakfast and tea packs, as well as meals for religious, cultural, and dietary needs
The Royal British Legion

Toggle accordion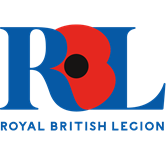 The Legion is here to help members of the Royal Navy, British Army, Royal Air Force, veterans and their families. We support serving and ex-serving personnel and their families' all year round and our support starts after one day of service and continues through life, long after service is over. The welfare services include benefit, debt and money advice; support with housing; finances; health both mental and physical; independent living and employment.
Call: 0808 802 8080
Visit: https://www.britishlegion.org.uk/
Small Acts of Kindness

Toggle accordion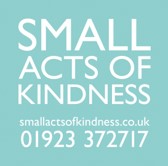 Their aim is that every older person feels warm in their home and connected to their community. They source and distribute practical gifts and information that reduce the negative impact that feeling lonely and isolated can have on older people's physical and mental wellbeing, sending out over 5,000 Warm in Winter Gift Bags each winter. They are distributed free of charge to older people aged over 55 across Hertfordshire.
Telephone: 01923 372717
Email: info@smallactsofkindness.co.uk
Visit: www.smallactsofkindness.co.uk
Facebook: Small Acts of Kindness Twitter - @smallkindact Instagram - @smallkindact
Thrive Young Person's Clinic

Toggle accordion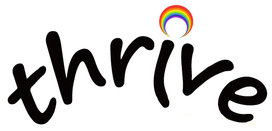 The service offers confidential afternoon appointments for young people registered with a GP in St Albans or Harpenden where support and advice can be given on any physical, mental or sexual health matter.
The clinic is currently held at Parkbury House Surgery in St Albans on Thursday afternoons from 3.30 - 7pm.
To book an appointment, please contact your own GP and ask to make an afternoon appointment for the young person's clinic.
Autism Hertfordshire

Toggle accordion
Autism Hertfordshire offers a variety of support to those living with Autism in Hertfordshire.
Post Diagnostic support – for individuals who have received their diagnosis within the last 12 months. We provide support via up to 8 1:1 sessions where we can support with understanding their diagnosis, completing forms, managing emotions etc.
Skills courses and Workshops – we run a range of 6 week Skills courses and individual workshops on topics such as managing anxiety, understanding my autism and tips for managing social exhaustion etc.
Steps to Independence, transitions service – we provide for young adults, age 16-25) transitioning into adulthood, and their carers. This service includes Skills courses and Workshops for the young adults on topics such as Friendship skills, building confidence and self-esteem, money management etc. There will also be Parent/Carer support with a range of seminars on various topics.
Parent and carer support groups – online sessions where parents/carers can meet and discuss various topics such as understanding autism, understanding the sen process and welfare and benefits. Also an opportunity to meet and chat with parents/carers in a similar situation to yourself.
Helpline – A helpline between the hours of 9am-5pm, Monday to Friday, for all information, advice and guidance or general enquiries.
Email: enquiries@autismherts.org
Helpline: 01727 743246
Macmillan Cancer Support

Toggle accordion

If you are living with or are affected by cancer and would like to use your experiences to help shape cancer support services in your area, your local Macmillan Engagement Lead wants to hear from you. The Macmillan Engagement Lead works with and talks to local communities about their views and experiences of cancer, working with them to establish cancer support that addresses their needs. Their work involves signposting to information and support services available through Macmillan Cancer Support and providing Support Grants for support groups and peer support to help people affected by cancer. They deliver cancer awareness events, support group outings and celebrations and work with community projects to provide education sessions for people living with cancer. Their work aims to reduce health inequalities, collaborating with communities to provide equitable and inclusive support, helping to bring more direct experience into shaping and improving services.
Munashe Munyukwi is your Macmillan Engagement Lead. Tell her about your experiences of treatment, care or living with a cancer diagnosis:
Email: mmunyukwi@macmillan.org.uk
Telephone: 07714134453
GamCare

Toggle accordion

Offers free, confidential and non-judgemental treatment services for individuals impacted by their own or someone else's gambling.
Telephone: 0143 848 7003
Email: hertfordshire@gamcare.org.uk
Visit: GamCare
Hertfordshire County Council Stop Smoking Service

Toggle accordion
The Living Room

Toggle accordion
The Living Room saves and transforms lives by providing people and their families with the opportunity to attend community-based rehabilitation treatment and support, to help them break free from the generational cycle of addiction.
Please phone for an appointment: 0300 365 0304 (local rate)
Email: enquiries@livingroomherts.org
Website: www.livingroomherts.org
Carers in Hertfordshire

Toggle accordion
Hertfordshire Family Centre Service

Toggle accordion
St Albans Women's Outreach

Toggle accordion
Walk The Walk

Toggle accordion
Financial Advice & Employment 
Shaw Trust

Toggle accordion
A national charity providing employment opportunities, skills development, training, and health and wellbeing services as well as promoting inclusion and independence for those with disabilities and barriers to work.
Website: https://www.shaw-trust.org.uk/
St Albans Community Bank

Toggle accordion
Your not-for-profit community bank, run by members for members. Members are encouraged to save, and these savings provide funds from which loans to members are made. Free life insurance is provided on loans (subject to conditions).
Telephone: 01727 859135
Website: www.stalbanscommunitybank.co.uk
Physical premises (when open): 55 Catherine Street, St Albans, AL3 5BN
Everyone Active

Toggle accordion
The Adda Club

Toggle accordion
Beezee Bodies

Toggle accordion
Watford FC Shape Up

Toggle accordion
Oviva (replacing WeightWatchers)

Toggle accordion
Emmaus

Toggle accordion
​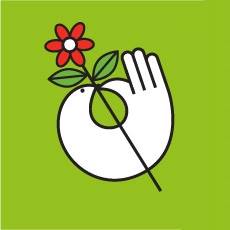 Emmaus offers accommodation, meals, and support for formerly homeless people in return for 40 hours volunteering for our social enterprise.
Email: community.herts@emmaus.org.uk
Call: 01727 817 294
Visit: www.emmaus.org.uk
​
Harts In Mind

Toggle accordion
Mind in Mid Herts

Toggle accordion
New Leaf College

Toggle accordion
The OLLIE Foundation

Toggle accordion
South West Herts Samaritans

Toggle accordion
Youth Talk

Toggle accordion
Volunteering & New Activities 
Age UK

Toggle accordion
Communities 1st

Toggle accordion
Hertfordshire Asian Women's Association

Toggle accordion
Oaklands College

Toggle accordion
St Albans Old People's Trust

Toggle accordion
Redbourn Community Group

Toggle accordion
Computer Friendly St Albans

Toggle accordion
Alzheimer's Society

Toggle accordion
Couch to 5K

Toggle accordion
Every Mind Matters

Toggle accordion
Five ways to wellbeing

Toggle accordion
Healthy Food Recipes

Toggle accordion
St Albans District libraries

Toggle accordion
Health & Wellbeing Apps

Toggle accordion
Healthy Start Food and Vitamin vouchers

Toggle accordion
Online Portal for Mental Health Services in Hertfordshire

Toggle accordion
Playing Out

Toggle accordion
Winter Health

Toggle accordion
Hertfordshire's Moving More Activity Finder

Toggle accordion
Hertfordshire Health Walks

Toggle accordion
Hertfordshire Heroes

Toggle accordion
Cost of living support

Toggle accordion
Health and Wellbeing Resources in Hertfordshire
Mental Health Organisations

Toggle accordion
Support for Frontline Workers

Toggle accordion
Sexual Health Services

Toggle accordion
COVID 19-Vaccine Information - Community Languages

Toggle accordion