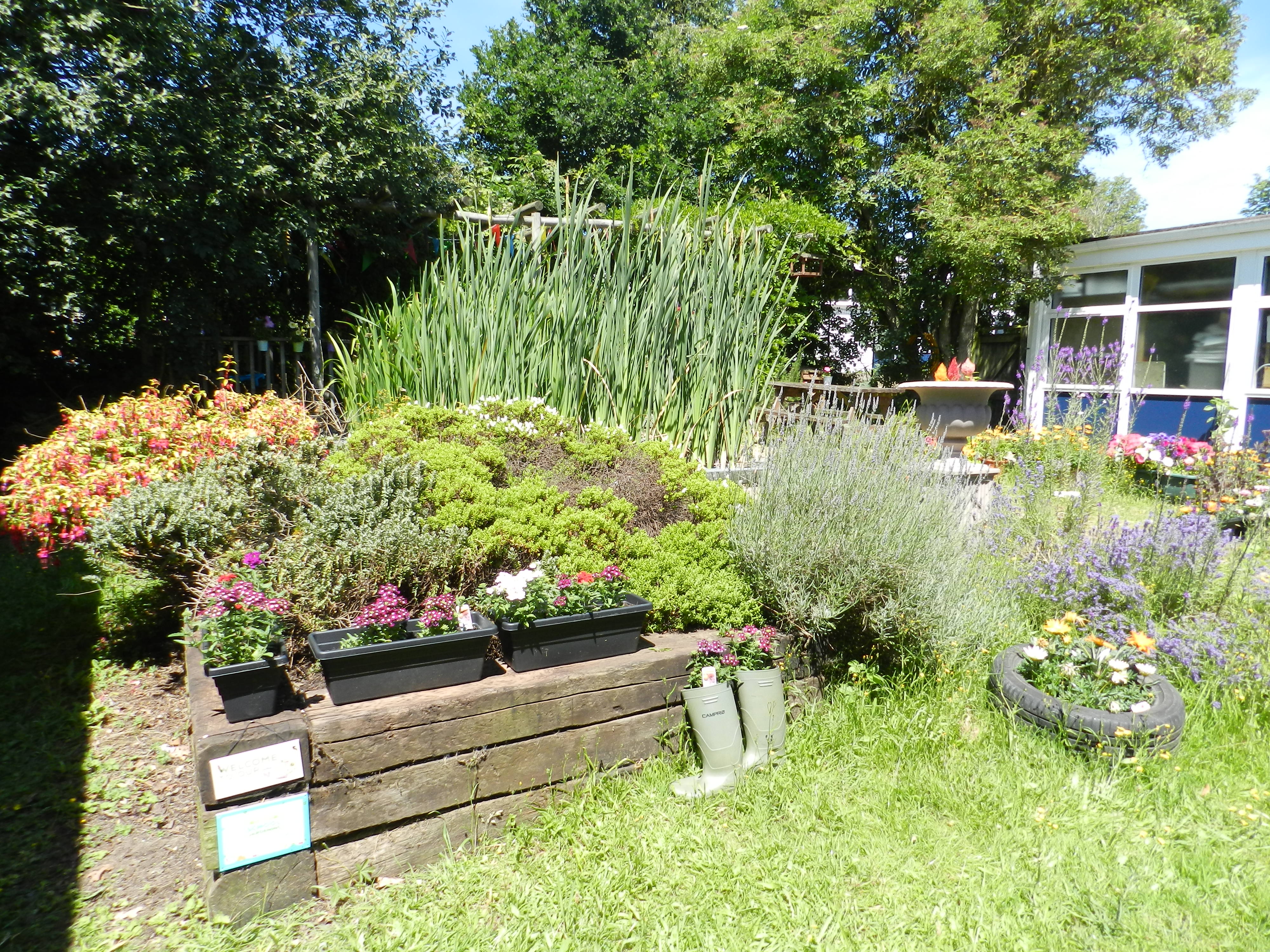 Schools in Bloom returns despite Covid-19 pandemic
The Schools in Bloom contest for St Albans District is returning this year despite the Covid-19 emergency.
The format of the popular competition, which encourages young people of school year six and below to take an active interest in nature, has been changed to take account of the lockdown.
Pupils are invited to take part in outdoor activities at or near their home instead of at their school.
The number of categories has been slimmed down to three instead of last year's six and these are:
Crafting Nature – create an original work of art using natural materials such as wood, leaves, petals and flower stems. This category has been sponsored by Hertfordshire Year of Culture 2020.
Garden Giants – grow some fruit and/or vegetables in your garden and see if you can produce some supersized ones. A prize for the biggest.
Super Sunflower Challenge – grow a sunflower at home, one of nature's great pollinators. The school that produces the tallest one will win.
The contest is organised by St Albans City and District Council with the support of a number of sponsors.
Any primary school which wishes to take part must register by Friday 22 May and submit their entries by Friday 18 September to greenspaces@stalbans.gov.uk.
As the judges will be unable to visit schools, schools are asked instead to send before and after photographs of their pupils' work. They should also consider making a collage for each category.
Prizes and certificates will be awarded to the winners and runners-up in each category with all schools being given a goody bag for taking part.
Councillor Mandy McNeil, Portfolio Holder for Business, Culture and Tourism, said:
We were determined to hold Schools in Bloom in some form this year because it is such a popular and educational challenge.

This is its seventh year and there was a record entry of 20 schools in 2019, so the contest just goes from strength to strength.

Despite all the challenges thrown up by Covid-19, we are hoping to get at least another 20 schools this year. This is a great chance for schools to encourage their pupils to learn some gardening skills and increase their knowledge of nature.

Learning to care about the environment and wildlife are extremely important topics at a time when we are faced with a climate emergency. The competition will also be good for children's physical and mental health and general wellbeing.
Further information about the contest is available here: https://www.stalbans.gov.uk/district-schools-bloom-2020
To find out more information about Hertfordshire Year of Culture 2020, please go to  https://www.creativehertfordshire.com/resources/year-of-culture-2020/.
The other sponsors are Herts and Middlesex Wildlife Trust, John O'Conner Grounds Maintenance, Burstons Garden Centre and Carpenter's Nursery and Farm Shop.
The competition will return next year in its usual format including six categories.
Picture: One of last year's winning entries – Fabulous Flowers by Cunningham Hill Junior School.
Councillor contact:  
Mandy McNeil, Portfolio Holder for Business,
Culture and Tourism
Email: cllr.m.mcneil@councillor.stalbans.gov.uk
Tel: 07584-198999.
Contact for the media:
John McJannet, 
Principal Communications Officer, 
St Albans City and District Council
Tel: 01727-819533
Email: john.mcjannet@stalbans.gov.uk.