Events Trader Information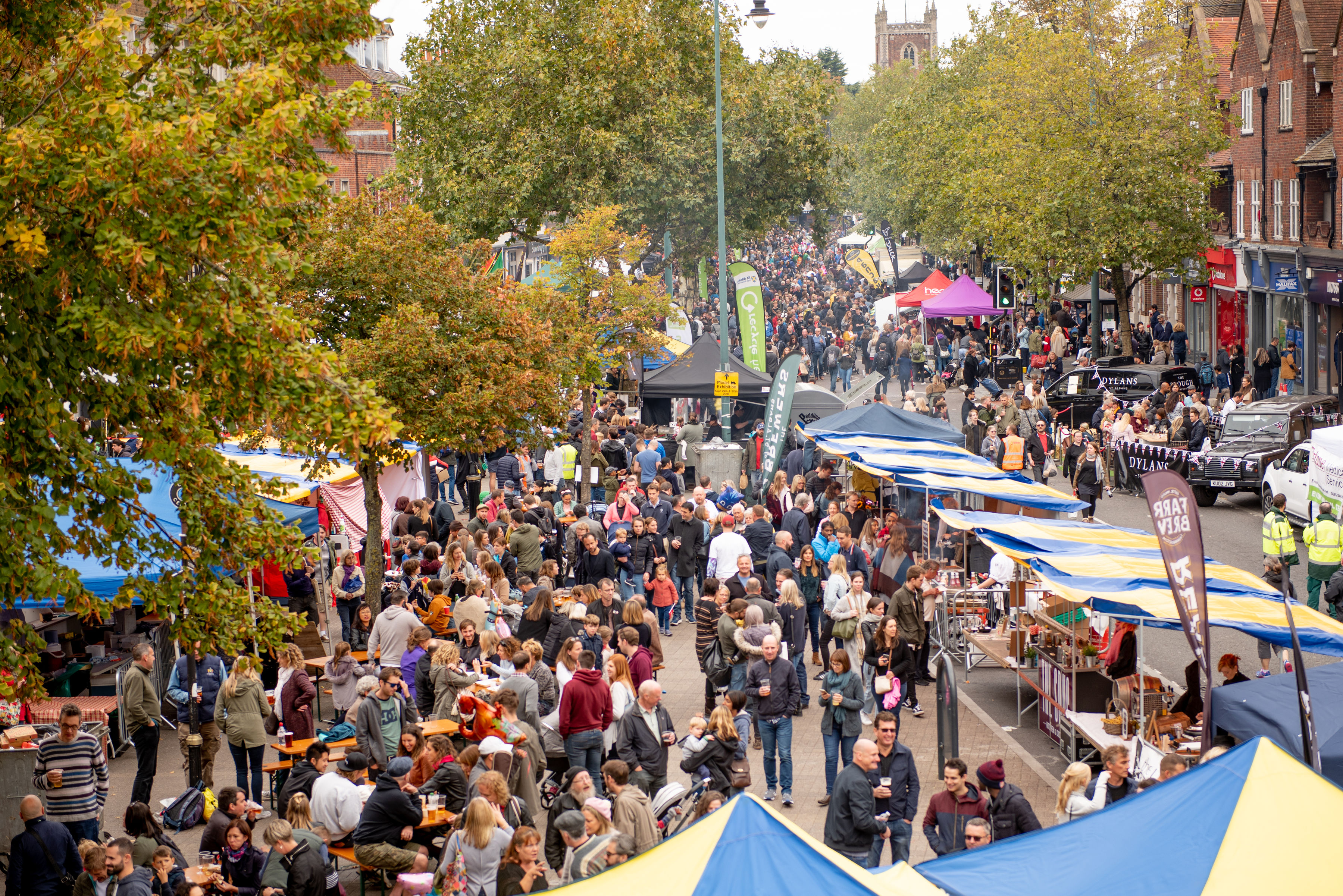 St Albans street festivals, which take place in St Albans City Centre, are very popular with residents and visitors. The Community Engagement Team is working on delivering one more such event in 2022.
Christmas Cracker – Sunday 20th November, 12-6pm
With a large music stage, fun fair rides and community activities this is the largest of the street festivals. The attendance is known to peak from 3-6pm as the lights switch on is timed for 5pm. The majority of activities are chargeable.
If you have not already done so, you can apply online at https://stalbans.force.com/guest/s/st-albans-street-festivals. 
Please note that this event particularly welcomes applications from traders selling gifts and decorations. 
Because of the time constraints around the delivery of this event, it has been decided to streamline the trader pitch allocation process.
Applications close: Sunday 16 October. Any applications sent in after this time will not be considered, irrespective of whether automated email responses are received.
Acceptance emails sent out: week beginning Monday 17 October
Please look out for invoices by email from Monday 17 October
Payment deadline for all traders: Monday 31 October
Trader packs sent out with details of pitch allocations: Monday 14 November
Event date: Sunday 20 November 
If you have already applied, and you requested priority booking, if you still wish to be considered for the event, please email festivaltraders@stalbans.gov.uk with your first and second choice of pitches from the map linked below. 
General Information:
Trading will take place from gazebos provided by traders themselves, or from suitably adapted vehicles. There are discounts available for businesses registered in St Albans City and District, for regular traders at the Charter and Farmers Markets, and for St Albans BID levy payers. Traders who wish to choose their trading location may opt for 'priority booking' at a cost of £60. Read detailed pitch and pricing information on the document linked below.
We expect traders to comply with the policies linked below and be in possession of the relevant insurance.
The application process:
The application form is online at https://stalbans.force.com/guest/s/st-albans-street-festivals. Please note that it is not possible to save your application to resume later; you'll need to be ready to complete it all at once (it should only take 10 minutes). Please note that no payment will be taken at this stage of the application. When you have submitted the application, you will receive an automated email from festivaltraders@stalbans.gov.uk asking you to email the following documents:
Evidence of Public Liability Insurance for £5m
A photograph of your stall or vehicle at a similar event
Evidence of Employers Liability Insurance (where applicable)
Electrical safety certificates (where applicable)
Food hygiene certification (where applicable)
Personal Licence (where applicable)
Brief Risk Assessment (NEW)
Your application will not be considered complete until you have done this.
Traders will be contacted during the week beginning 17 October and notified as to whether they have been successful or not. Please note that we always receive far more applications than we are able to accommodate. We reserve the right to allocate pitches to traders in order to achieve the commodity mix and 'feel' we think best suits the nature of the event. Please try not to telephone during the application process to check on the progress of your application, instead please contact us by email at festivaltraders@stalbans.gov.uk and we will do our best to get back to you as quickly as we can.