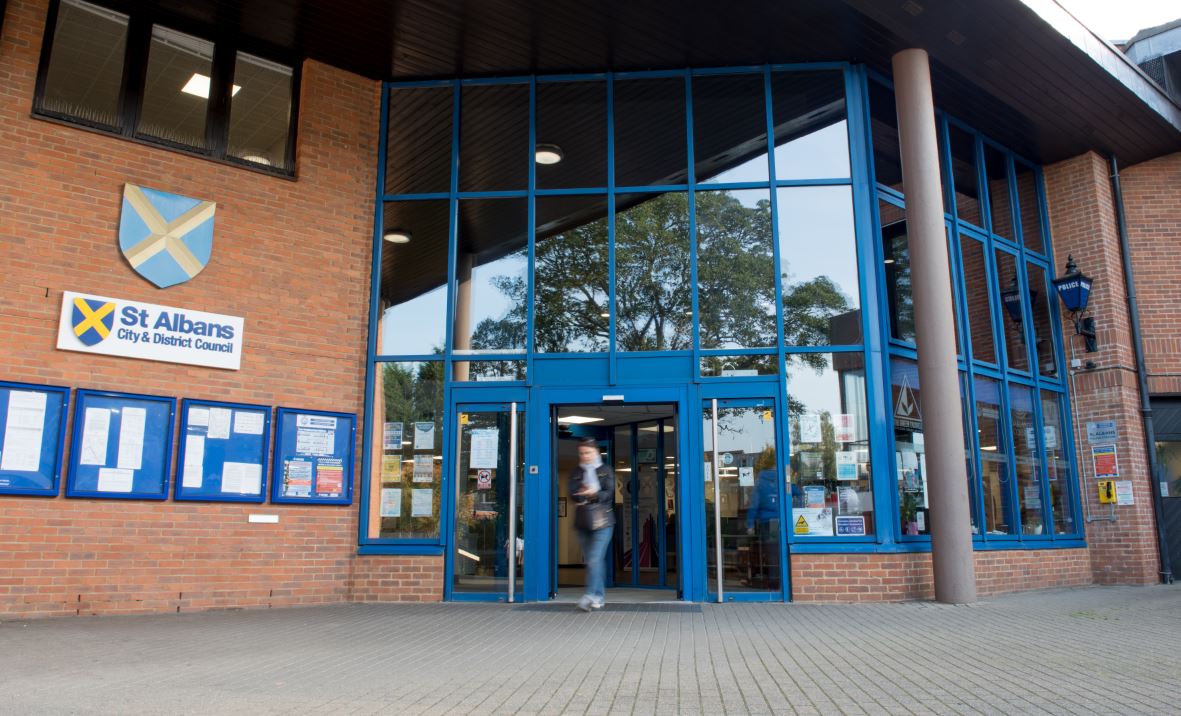 'Local Plan' blueprint for development – inspectors censure Council on 'duty to cooperate'
In latest developments, Planning Inspectors have concluded that St Albans City and District Council's draft Local Plan has not met the 'Duty to Cooperate' with neighbouring authorities, in legal terms.
Back in April this year, the Inspectors wrote to the Council to detail "serious concerns" about the draft local plan, following initial hearing sessions in January. 
Local Plans set out a blueprint for development in an area over a specified period, in this case 2020 to 2036.  They cover aspects such as housing, and jobs, as well as what infrastructure is needed like schools and medical facilities.
Responding to the Inspectors, and with the support of neighbouring councils and the significant landowners, the Council set out its defence in July, seeking to modify the draft Local Plan.  However, the Planning Inspectors have now concluded that in law, they cannot recommend that the Duty to Cooperate requirements have been met and so the Plan should be withdrawn.
The matter hinges on specific concerns about the strategic importance of Strategic Rail Freight Interchange (SRFI) proposals for a site to the south of the District.
In 2014, the then Secretary of State gave outline planning permission for a SRFI at the site near Park Street. This site is the location of one of the areas that the Council has identified for housing in the draft Local Plan. 
In their latest letter the inspectors say that "even if the Council knew that the SRFI could not be accommodated in another local authority area, it should have … been discussed …. as a strategic matter and some acknowledgement made that it needed to be accommodated. Whilst it may not have been possible for other local authorities to accommodate the SRFI, they may have been able to assist with accommodating some of St Albans' housing need." 
The inspectors make the point that there is "nothing in legislation or guidance which requires there to be a realistic potential to achieve a positive outcome (in Duty-to-Cooperate discussions)", and that "…. the duty is not a duty to agree and discussions should be active and ongoing even when they seem to have 'hit the buffers'".
Furthermore, the inspectors say that they find it "clear that the Council had no intention of allocating the Radlett site for a SRFI in the Plan and that in allocating the site for housing, to help meet its housing need, it knew that would prevent the creation of the regionally and nationally important SRFI."
The Inspectors acknowledge that their conclusions will be "deeply disappointing" to the Council and other examination participants, but that they have to take a view "within the constraints set by legislation".
Councillor Jamie Day, Portfolio Holder for Planning at St Albans City and District Council said:
The Council will now need to consider the detailed points made by the Inspectors in their latest letter and determine what action to take.  It is little wonder that the government's recent Planning White Paper has proposed to abolish the Duty to Cooperate requirements given the complexities involved. It is extremely important that we progress our Local Plan as soon as possible so we can manage the District's growth, and provide much needed housing for local people, in a sustainable and positive way, as well as acknowledge the increasingly pressing issues raised by the climate emergency.
The matter will first be considered by the Council's Planning Policy Committee next Tuesday (8 September). 
Councillor Contact
Cllr Jamie Day, Portfolio Holder for Planning, St Albans City and District Council, J.Day@stalbans.gov.uk.
Media Contact
Claire Wainwright, Policy and Communications Manager, St Albans City and District Council, Tel: 01727 819572, Email: claire.wainwright@stalbans.gov.uk
Notes for editors:
See also: 
Press Release, 8 July 2020, Support for Local Plan to move forward
https://www.stalbans.gov.uk/news/support-local-plan-move-forward
Press Release, 17 April 2020, Inspectors detail Local Plan concerns
https://www.stalbans.gov.uk/news/inspectors-detail-local-plan-concerns
For further information about St Albans City and District Council's draft Local Plan, see:  https://www.stalbans.gov.uk/local-plan-2020-2036-and-core-documents.